How can we access pinned conversations
This feature lets you view all the chats pinned in a channel.
How it works:
Go to the channel, whose pinned chats you wish to view. Click on details option and then on pinned chats option to view all the chats pinned in that channel.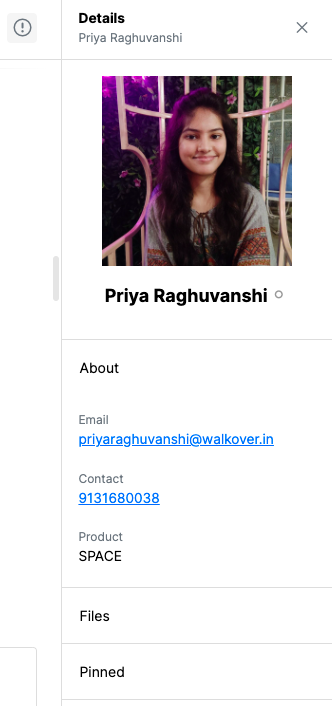 Or you can also view pinned conversations from the top pinned section.

Pinned chats in a channel-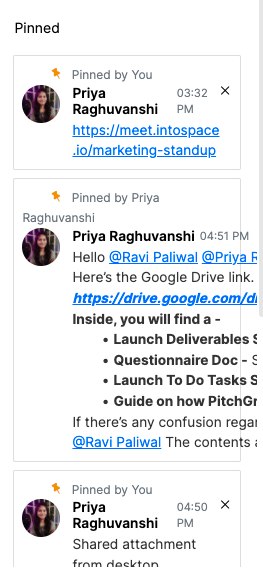 Purpose:
Viewing pinned chats serves the purpose of keeping all the important pinned chats of a channel at one place and easily accessible whenever required.
Benefit:
Viewing pinned chats help you look every chat that was considered enough important to be marked in a channel, If you loose out on an important message even when it is pinned, you can find that message using this feature.
Watch this video to see more in details - https://youtu.be/IFvDYUd04DY
Did it help you?
How can we make it better?