Viewing different products under a workspace:
This feature lets you view various products in your organization and switch between them.
How it works:
Step 1- Click sidebar, you will be able to see all the products you have created and you are part of.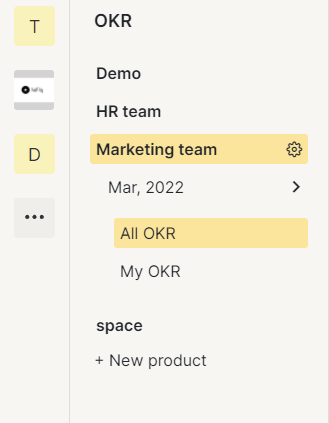 Step 2- Click on your product and you will be able to see the details like - All OKR, MY OKR, and Month and year in which you are creating your OKR.
Purpose:
This feature serves the purpose of viewing and switching between different products under your organization.
Benefit:
It makes analyzing the progress of various OKRs of different products in your workspace super convenient.
Did it help you?
How can we make it better?