Today, Bot is used in almost every field around, so why not here.
Channel offers you and your team a facility to develop your personal Bot for performing various functions like setting reminders, query resolution, etc.
It will not only help you and your team to set multiple reminders but also make the task of creating a reminder an Easy Peasy thing to do.
With this, your team will never miss any important updates or deadlines. So say bye-bye to being overloaded with the previous day's tasks, rather than complete them on time.
The bot will also help you in solving the general queries of your employees by providing relevant and quick answers. To keep up with any future discrepancies, you can also record their issues.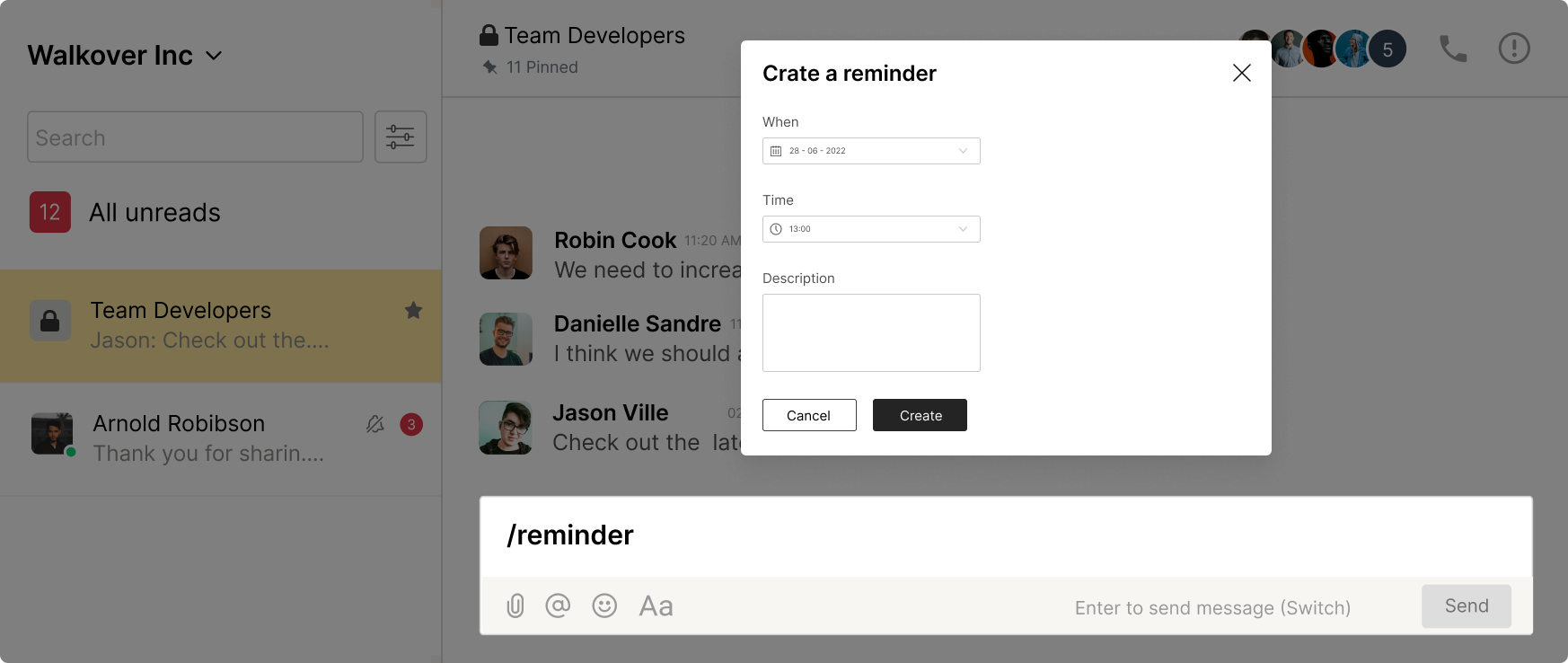 What's your good in using Bot?
Eliminate the human work of setting a reminder and instead utilize his/her skills in more appropriate and relevant places.
No need to send reminder emails to the concerned people and fall into a spiral of sending them to the wrong addresses. Be tension-free about this task and just assign it to the Bot.
Easy & Quick appropriate answers to basic questions will be provided by just feeding them once to the Bot while creating it initially and later on just by modifying.
Did it help you?
How can we make it better?