Talk to yourself
Want to have your own personal space where you can note down and brainstorm on something on your own. We have a place for you. With Channel's DM, you can have a self-talk place.
It can be used for the following purposes:
Quick reminders
Personal Notes to catch on later
Meeting notes for future references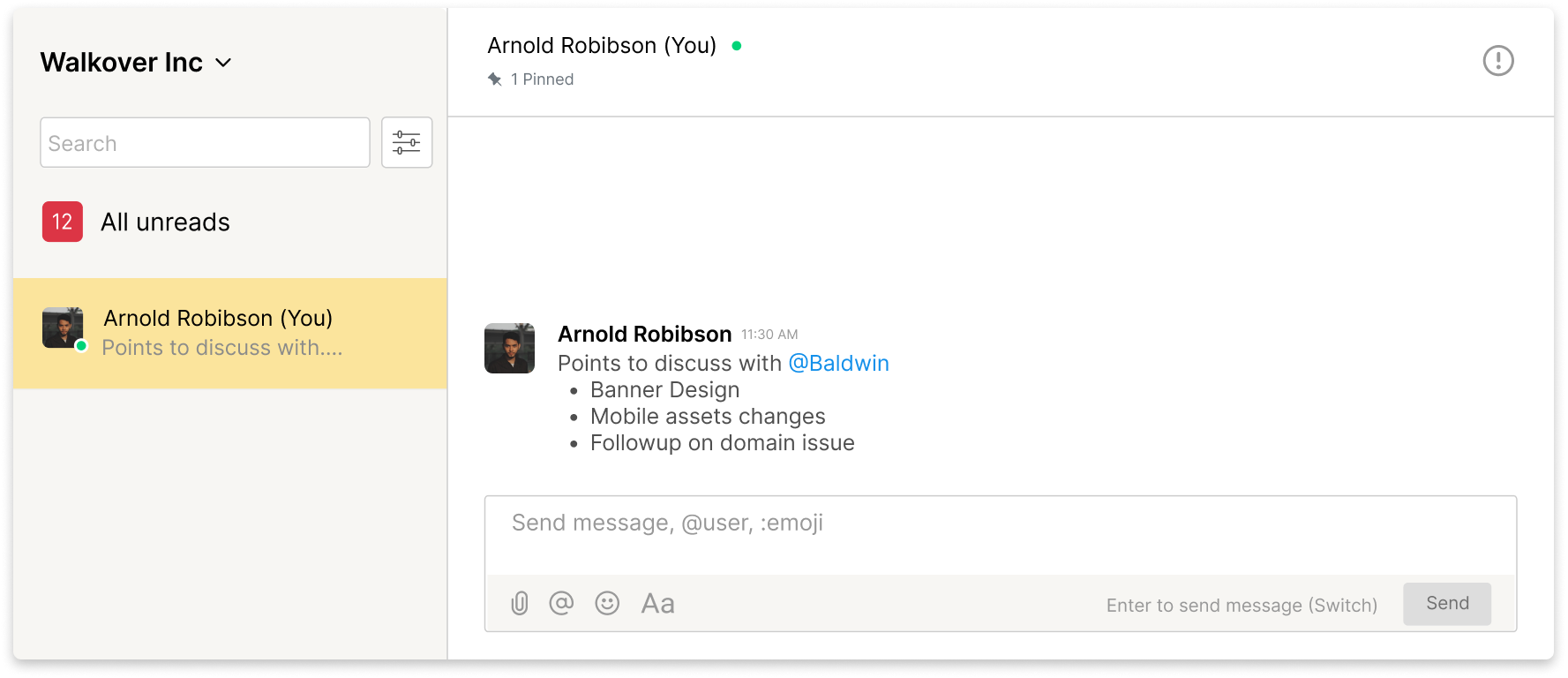 It works the same as other DMs, where you can send links, and files, and access the other functionalities similar to any other message.
Did it help you?
How can we make it better?