How to Sign in to Channel
This feature lets you sign in to SPACE and use your favourite products.
How it works:
Enter intospace domain, a sign in window will appear. You can either sign in with your registered mail or can enter your mail id and set password. Thereafter, you shall see an option to select the product you want to use, select the desired product.
Sign in window-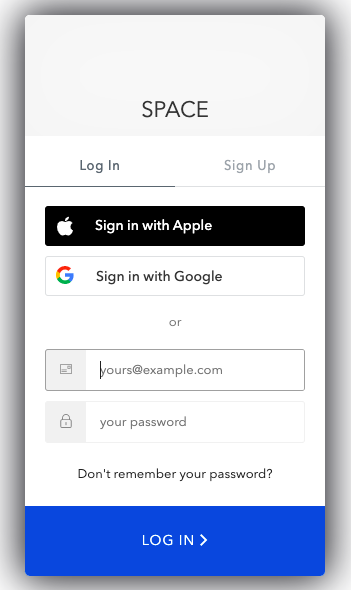 Selecting a workspace or create a new workspace.
After logging In either you can select , create or explore new workspace.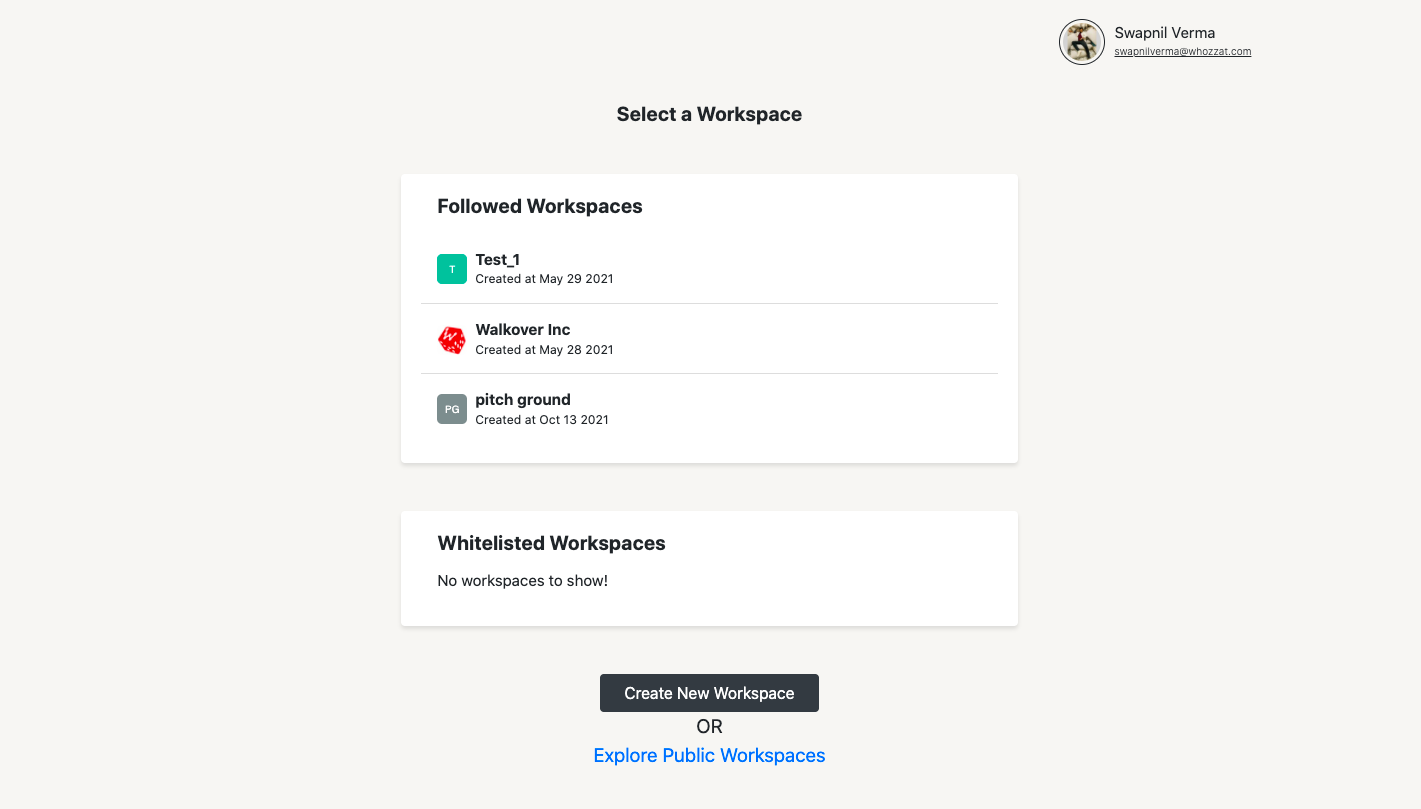 Selecting a product-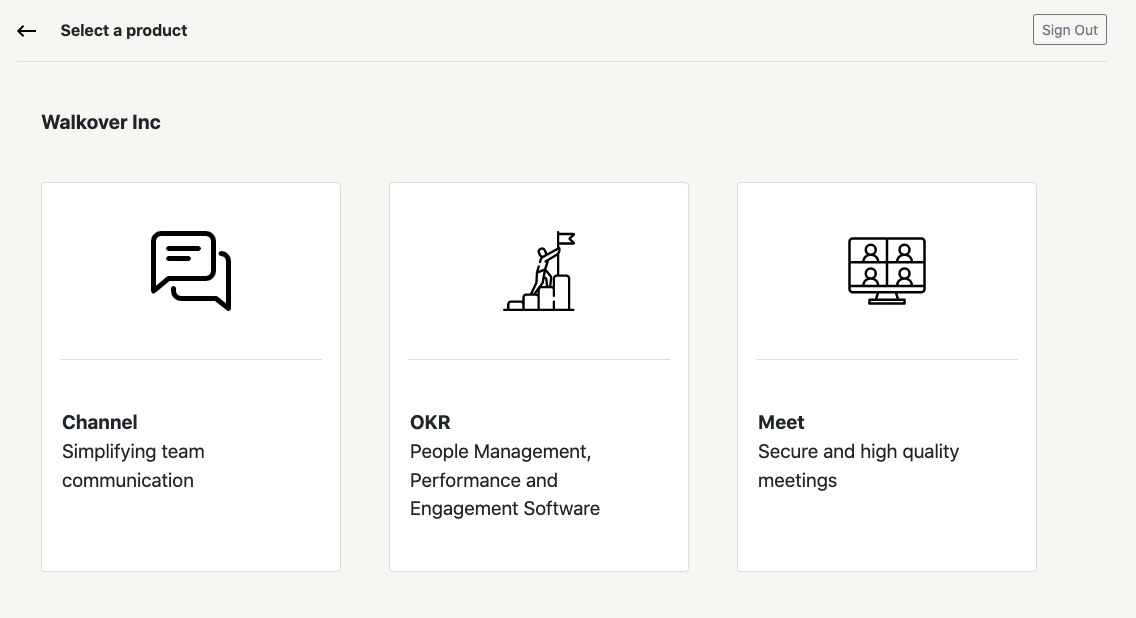 Purpose:
Signing in serves the purpose of authentication and accessing all the saved data for a profile. A user can sign in multiple IDs multiple times.
Benefit:
Signing in helps accessing saved data and use SPACE products. For instance, you are having two different Business IDs for SPACE and in a scenario you are using a particular ID but want to access the chats saved in a different ID, then you can sign in with the other ID.