This feature lets you share messages to a channel or to a member.
How it works:
Go to the message you want to share and click on 3 dots where you see an option for share.

Search for the person you want to forward the message to, click on the profile, and it's done.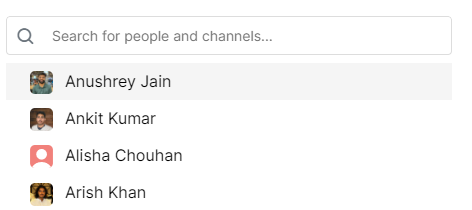 P.S. - You can forward only one message at a time.
Purpose:
Share message serves the purpose of sending a text received from someone to a different concerned person, without actually typing it again and not changing the body of the text either.
Benefit:
It helps to send the received message the way it is received efficiently. It can also be shared to a number of people, thus helping you spread the required message at a faster pace.
Refer this video to see more in details - https://youtu.be/IFvDYUd04DY
Did it help you?
How can we make it better?