Various types of files can be shared personally as well as with multiple members securely in any conversation group.
This helps the employees to let the conversation happen on a single platform by sending and receiving various types of files, say, jpg, pdf, doc, Xls, etc.
Uploading a file:
Everyone who is part of CHANNEL is provided with the right of sharing a file with an individual or group of people by simply using a drag and drop feature. Even multiple files can be uploaded at a time. Through CHANNEL high-quality files can be uploaded within no time.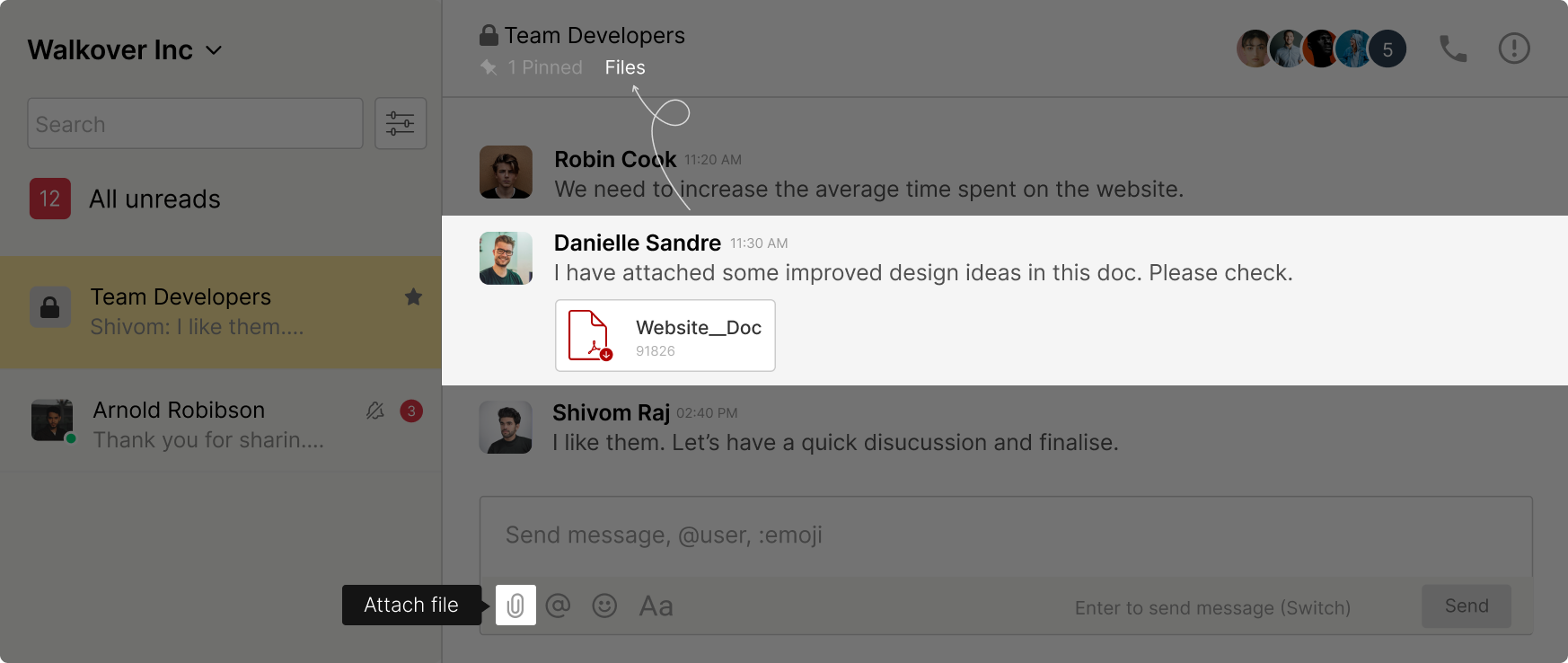 Finding a file:
It's much easier to find a particular file here in just a few steps-
Open the group/channel you know the file was initially sent
Go to the Information icon, named <Details> on the right upper corner, Click on <Files>
You can now view all the files shared in that channel to date.
Did it help you?
How can we make it better?