Request access for a private channel
This feature let you request access to any private channel -
How it works
If you are creating a channel and the channel with the same name already exists and is private.
This feature lets you get access to that private channel
1. Type the name of the channel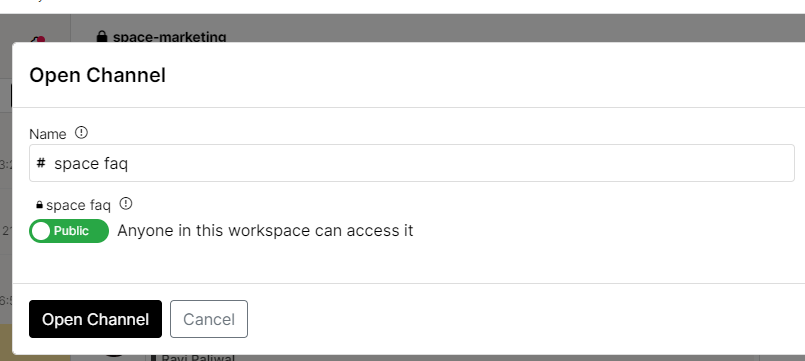 2. You will see (i) Icon, hover to that icon. There will be an option to request access. Select the option.

3. Your request will be sent to the channel as - (Your name has requested access to the channel)

4. Any member of that channel can accept your request. You will be a part of that channel As soon as they accept the request.
Purpose
This feature can help you save your efforts to create the same channel that already exists.
Benefit
You might be creating a channel that already exists and the purpose of the channel is also the same. In that case, this feature helps you to stop creating duplicate channels having the same purpose and you can easily get access for the same.