Redeem Coupon code
After purchasing the deal for Channel/OKR, you need to enter it into your workspace to get your plan activated.
How it works:
1. Goto the Workspace Settings. You can find it by-
a. Clicking on the Workspace dropdown on the top left, if you are part of a single workspace.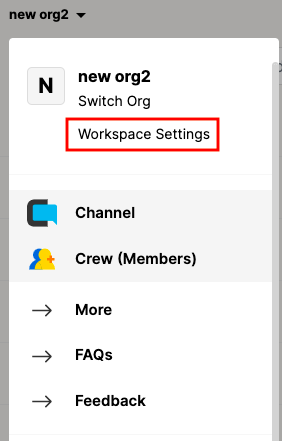 OR
b. Clicking on the Settings icon from the left navigation above your profile icon, if you are part of multiple workspaces.

You will be redirected to the Workspace Settings page.
Step 2-
Go to the Billing tab and insert your coupon code in the input field.

Step 3-
Once the coupon code is applied successfully you will be able to see your current plan details.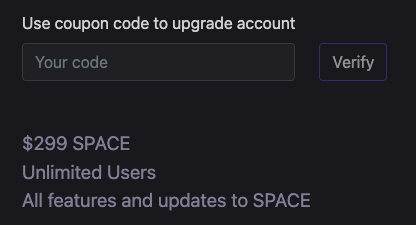 Step 4-
After one coupon code is applied, you can apply another for a different tool in the same way.
In case of any confusion or if you need any help, please email at [email protected]
Note-
1. Only Admins of the Workspace can access the Workspace Settings page and redeem a coupon code.
2. Every coupon code can be used only once.
3. You can use coupon codes for multiple tools like OKR, and Channel.
Benefit:

You can easily update your coupon codes and stay updated on your plan details.
​

Did it help you?
How can we make it better?