Amongst the numerous messages in a chat, the important ones might get missed out or it might happen that few of the messages are used frequently, and finding them, again and again, makes it quite cumbersome and time-consuming,
So here's the solution, a feature, "Pin" is used in such cases to ease the work. Messages can be easily pinned and all the pinned messages can be accessed at the same place under the "pinned" section in the header of the chat.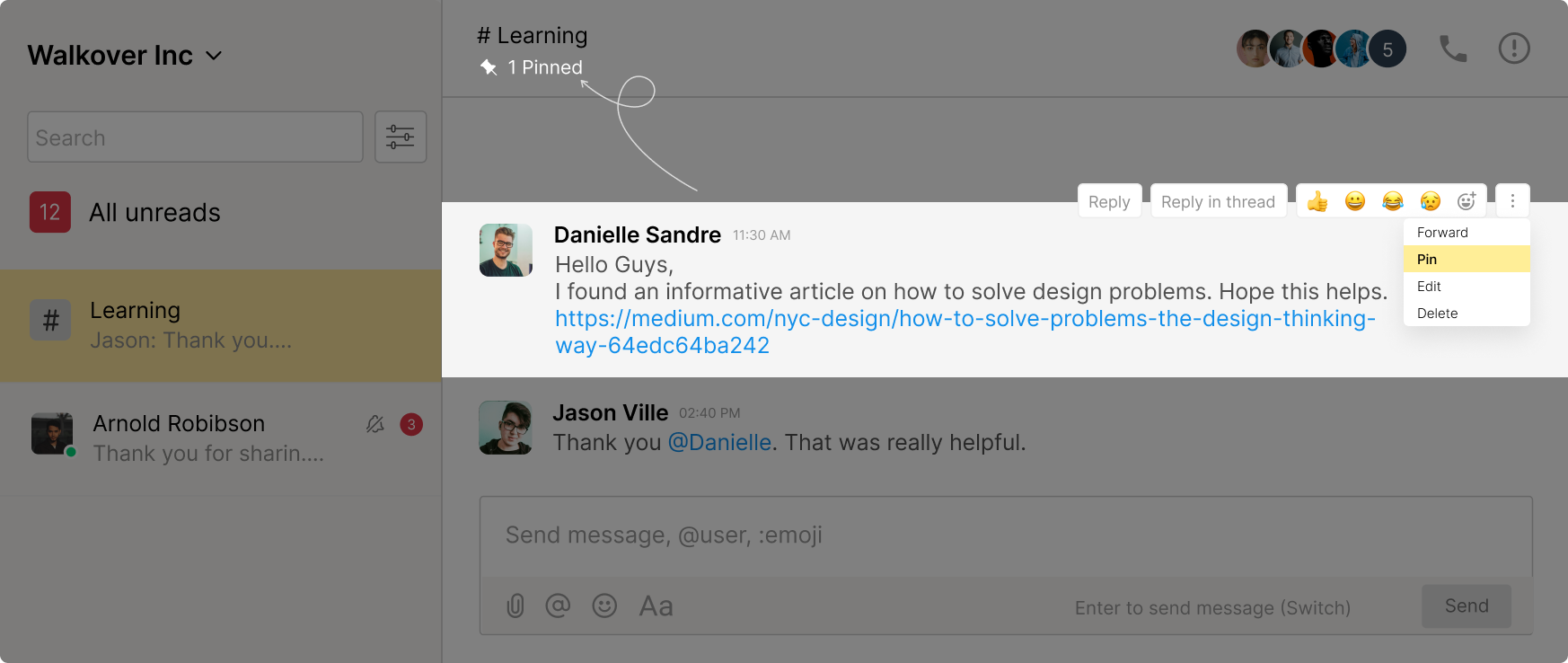 For instance, the sales head lays out the sales plan for the upcoming month and mentions the steps to be followed to achieve the target. These steps would come in handy for the sales employees to get going with their regular activities in a fast and efficient manner. The sales head will pin these messages for easy access to employees anytime and continue with the rest of the regular discussion as before. This will help the employees to go to the message irrespective of many messages done after that.