Different teams discuss different issues & have a conversation on tasks that come under their roles and responsibility list.
For example, A Sales team communicates on topics like strategies, events, lead status, etc.
The Marketing team communicates on topics like a marketing strategy for satisfying short-term and long-term goals, ways to perform online marketing more effectively, the insights obtained from various marketing campaigns, etc.
It's quite clear that a single group/channel can't suffice for a whole team. Making a channel for every topic or department or project, depending on the type of work and people involved, helps to conserve all the related information in one place and is easy to find and keep all the required people in the loop. With every new message, your team knows the purpose without any need for the assumption.
For taking the opinions of teammates, you can start a thread for any current or previous message sent by anyone in the group.
This segregates the thread messages and keeps the ongoing conversation happening. Important messages can be pinned for easy access by everyone in that group. Even, all the pinned messages can be viewed together from the info icon present on the right corner of the channel.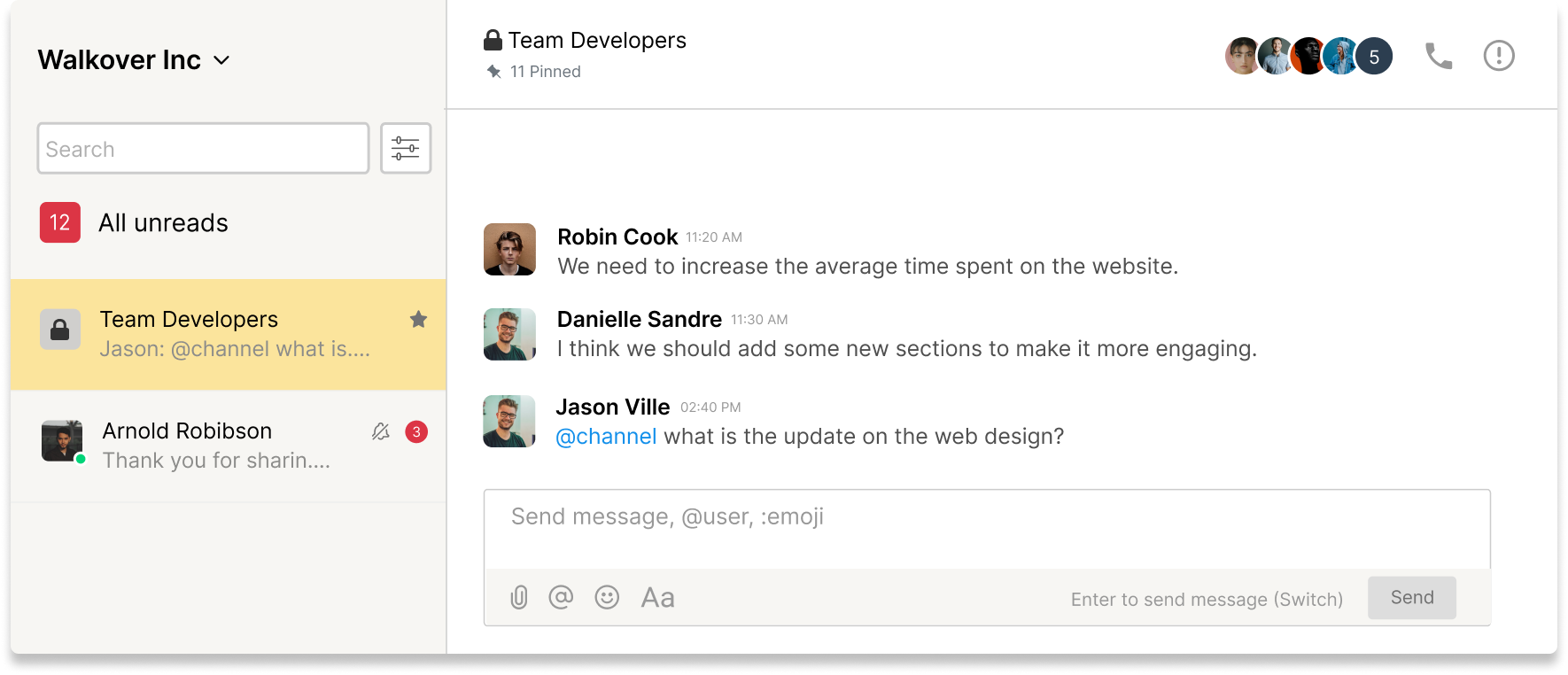 Channel also Promotes a clutter-free culture
Introduce a "less notification, more focus" culture in your team. Easily add people when they are required and remove them when not. Any newly added member is able to view the history of that channel ever since it was formed. This smoothens the process of onboarding for the new members as they can easily get the list of the ongoing conversations and thereby participate in it.
Did it help you?
How can we make it better?