This feature lets you perform check - in on the progress of all of your OKRs.
How it works
To perform check-ins you have to be a part of the group and that group should be an answerable to your goals.

Refer this video to see how you can create a group - https://youtu.be/ojyoHcrdedg
Once you create a group in a product, you will be able to see that group in your sidebar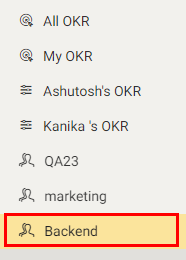 Click on the product name, you will see check-in options at right side.
You will see all the members of your group, check-ins duration which you have decided to perform check in on and the date of upcoming check-ins.
Select the setting icon to set the duration when you want to perform check-in with your team.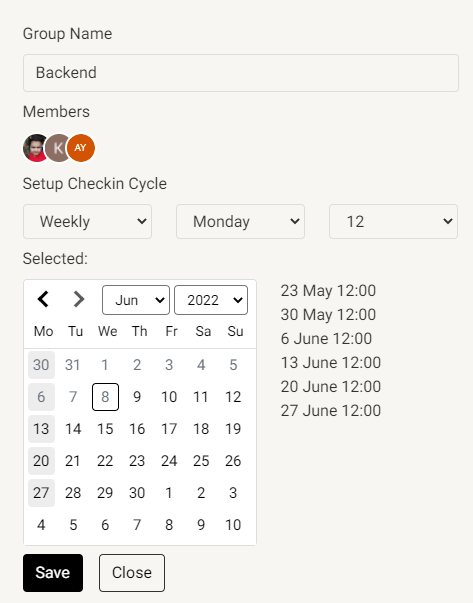 You can decide weather you want to perform check-in weekly, bi weekly or monthly, set the date and day to perform check-ins.
Below you would see check-ins which you have already performed or all the check-ins which is missed by your group members.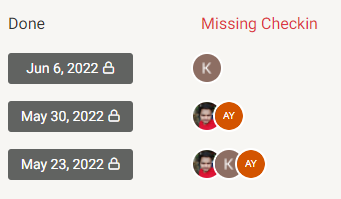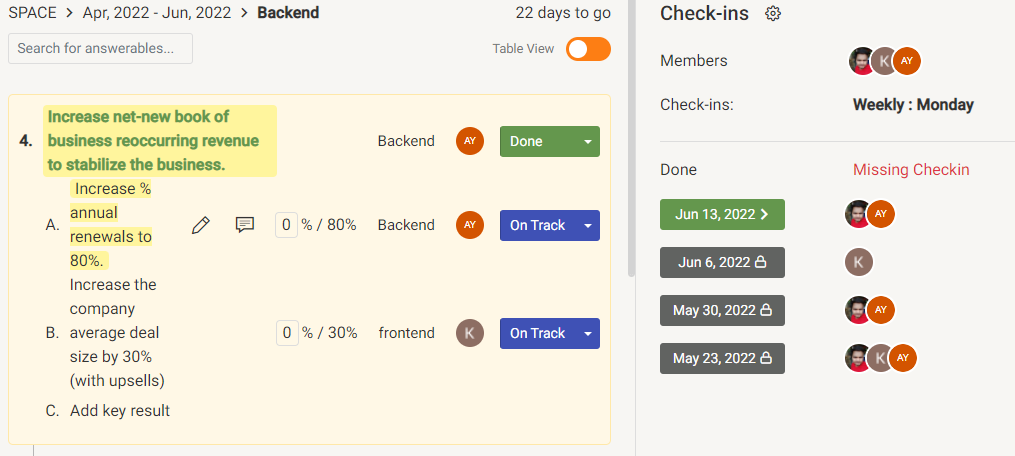 Once you perform check-in on your OKR the details will be saved.
Purpose
As it is important to have a structured way to run your Check-ins on OKR so this features allows you to report your progress on different OKRs.

Benefit


This will help to preform weekly check-ins easily on your OKRs. It is the best way to build a culture around weekly updates, OKR tracking and successfully implement OKRs in your team.