This feature lets you create a new key result under your objective.
How it works:
Go to the objective for which you want to add a key result, single click on it. Click on

add new key result.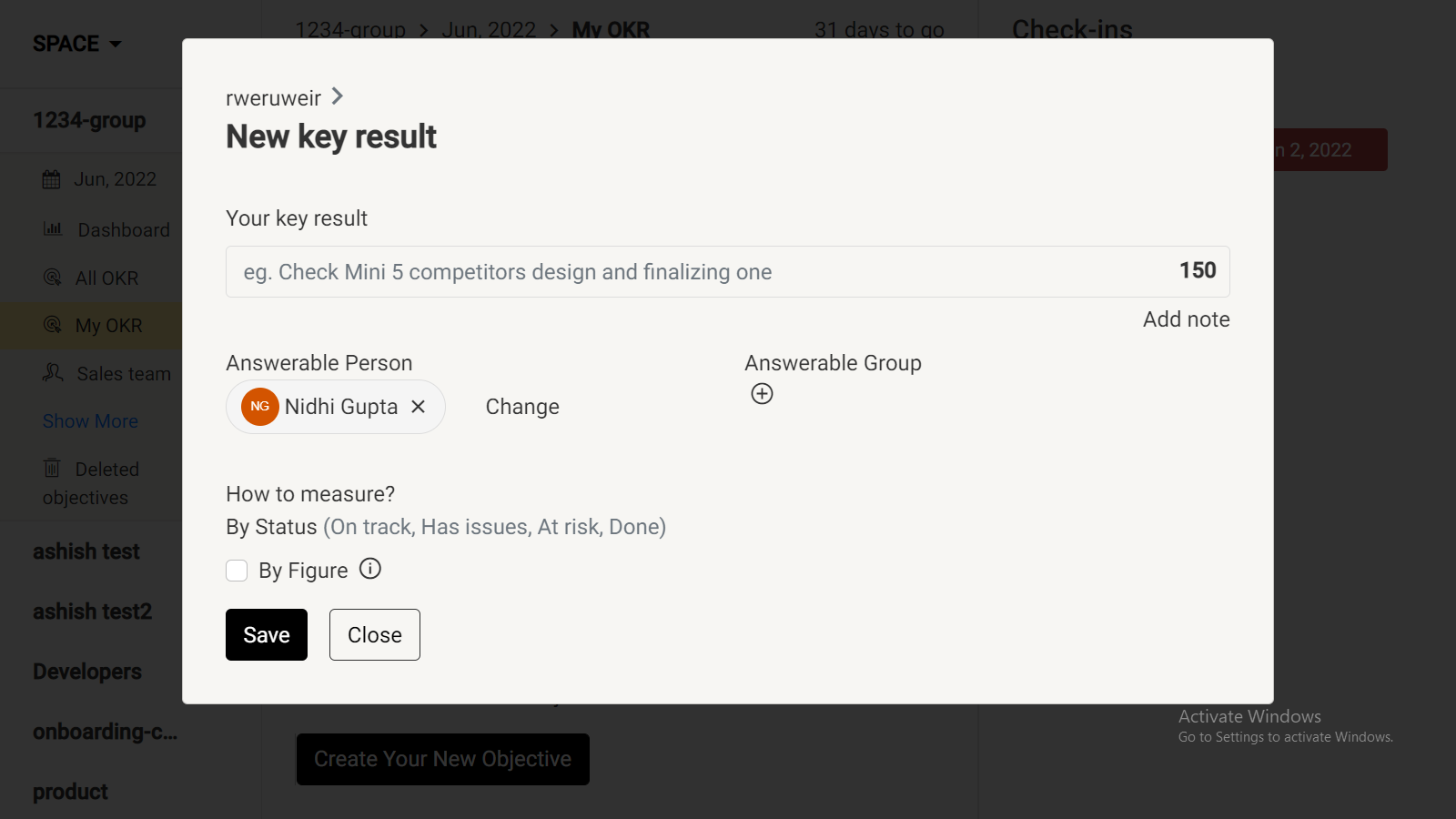 Now you can add key result including the note, you can assign an answerable person and decide how do you want to measure your key result.
you can also add more than one answerable person or a whole answerable group in a particular key result
just by
1.cclick on the option 'answerable person' or 'answerable group',
2. search for the person & select.
Enable By figure option, you will see an option to measure your key result in terms of number or percentage.

Select percentages or number as per your preference. Update the details and click on create.
Purpose:
Key Results serves a purpose to help you analyze the end goals for your action steps to achieve your objective
Benefit:
The newly added key result appears with all the other key results under the same objective, helping you to attain your objective.