Move
Move to:
This feature lets you move one objective to any other objective in the same product.
How it works:
Step 1 - Go to the objective you want to move and click

Move to option.

Step 2 - Choose the particular where you wish to move it, and click move here.
Step 3 - A confirmation page appears, click move to confirm.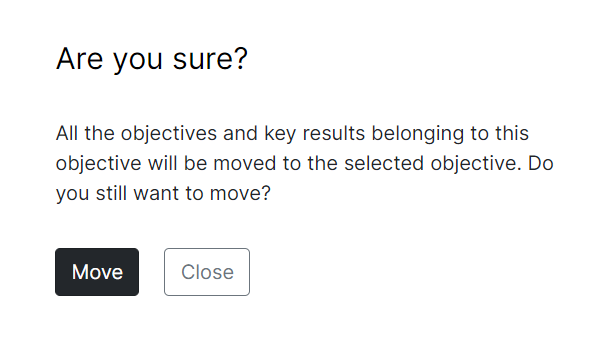 Purpose:
"Move to" serves a purpose of merging two objectives and their key results in one place.
Benefits:
It helps with having all the related OKR in one place and escalating the analytical process to achieve Team goals.
Did it help you?
How can we make it better?