Don't waste time struggling to find information shared in the past. Message searching has become much easier while you and your team work on CHANNEL. With this latest tech leveraged platform, one can work faster by having everything accessible to the team in real-time.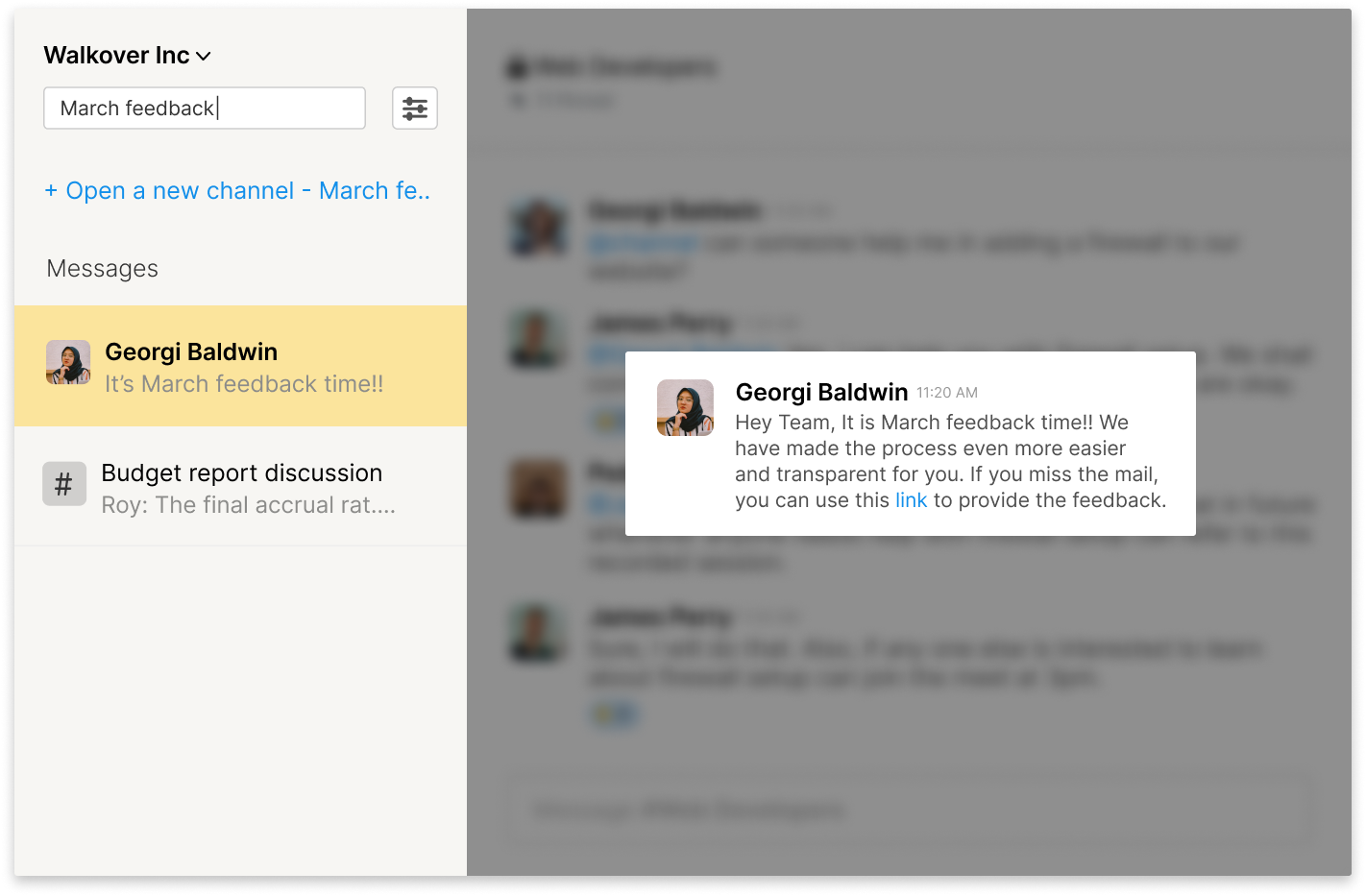 Searching for conversations has become so quick that you can get results in the blink of an eye. Don't believe us.

pushpendra agrawal

21, August, 2023
Did it help you?
How can we make it better?