Channel offers an enhanced and organized space for conversation to take place. A message can contain media as well as links in it. There are many situations when we need a particular link shared in the chat but it is long gone in messages done after that and since it might not seem important earlier, we didn't pin it. So to find it now seems to be a difficult task.
To solve this problem, the "links" section allows a user to view all the links sent and received on that particular chat in a single place. It is present in the chat header. This becomes useful in groups where the links to numerous documents, sheets, or website links are being shared. This saves the user's time and effort which can then be utilized in some other productive task.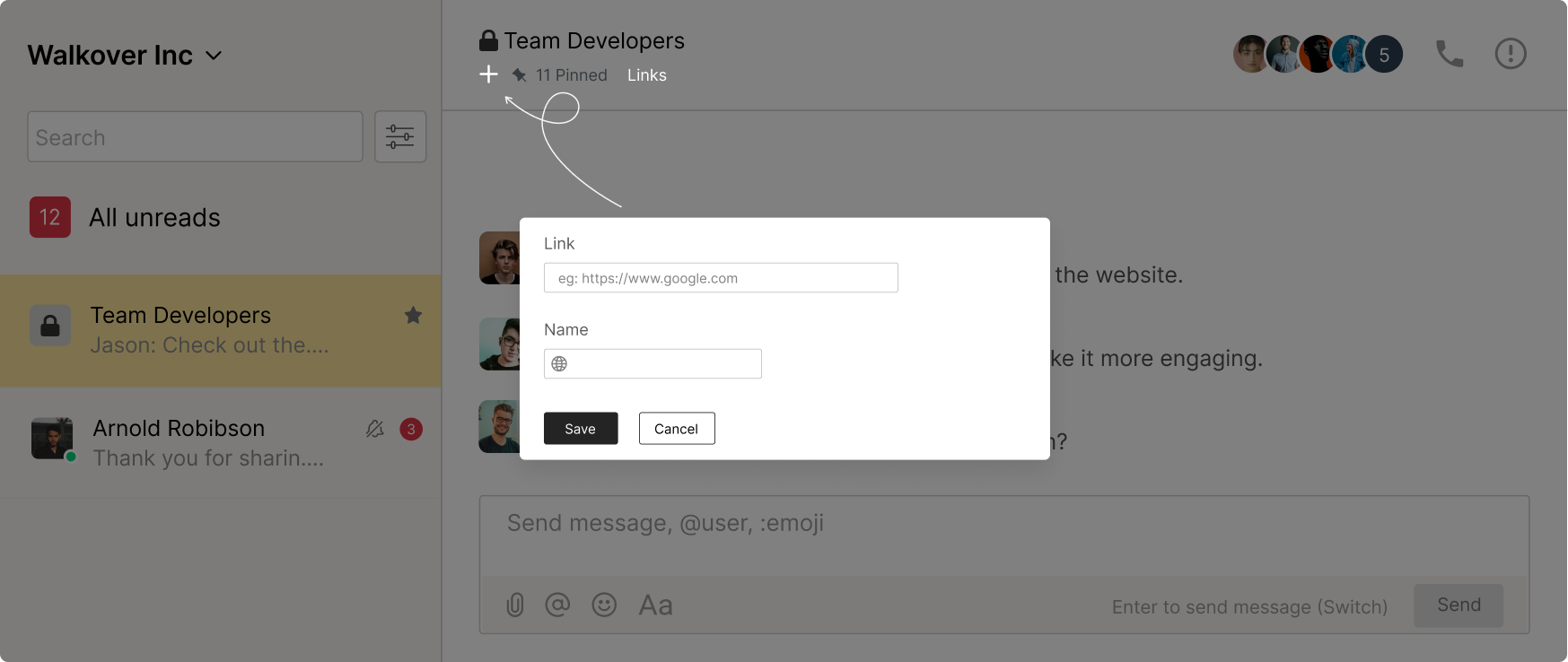 Now, if you do not want to mix links with pinned messages, you can also bookmark it with a name you like. In this way, it will be always accessible to you with a single click. The bookmarks are also accessed from the header of the chat.