Quick access to feedback and shortcuts

How it works:

Press ESC on your keyboard to access the idle section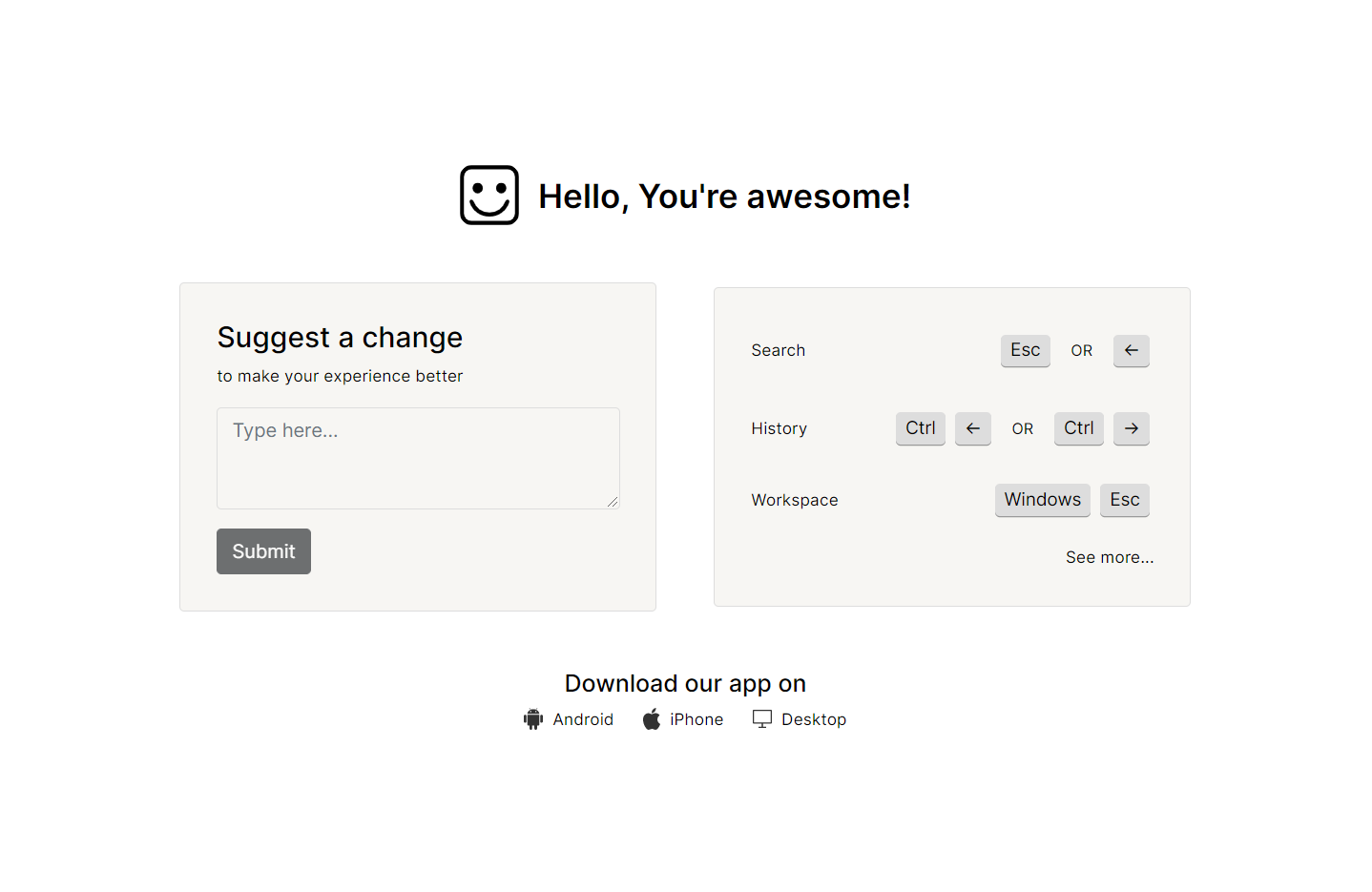 Purpose:
Quick access to shortcuts, feedback, and downloading the app.

Benefits:
If you are a new user you can easily download the apps and also the shortcuts are available to you. If you are a long-time user and want some changes/features, you can easily provide the feedback using this feature.