How to Whitelist a Domain in the Workspace
If your team uses a company domain, you can whitelist it.
Benefit-
When you whitelist a domain, you don't have to invite all the users manually. They just have to signup.
Just ask all your users to go to https://intospace.io/ and Signup.
Once they have signed up with Google or ID and password, they see be redirected to the Pending Invitation page where they will see your workspace with a Join button to join it.
How it works-
You are asked to whitelist a domain when you create a workspace.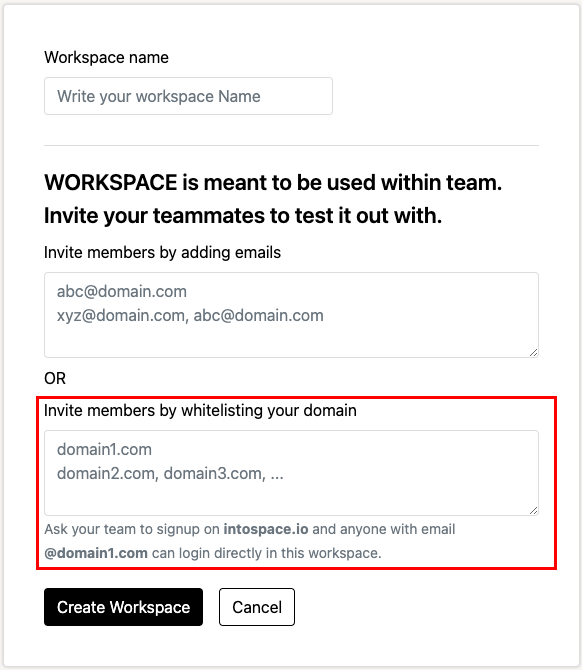 If not done then, you can do it anytime by going to the Crew Section. You can find it by-
a. Clicking on the Workspace dropdown on the top left, if you are part of a single workspace.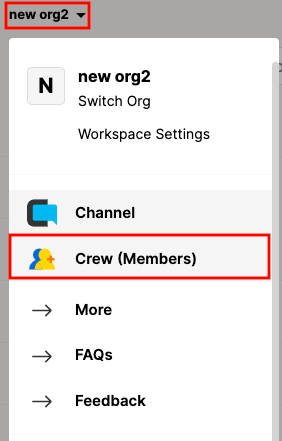 OR
b. Clicking on the product Icon from the left navigation above the Settings icon, if you are part of multiple workspaces.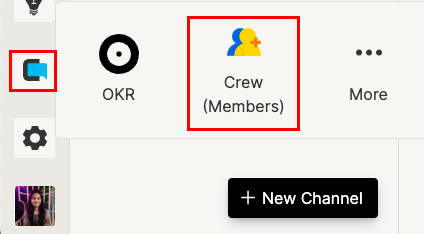 Select the Crew option and you will be redirected to the Crew Page.
2. Click on the Invite/Add members option from the sidebar or from the top right.

3. Click on the Whitelist domain option. Enter your company domain. You can add multiple domains separated by a comma or enter. Users having an email with that domain will be able to join this workspace directly.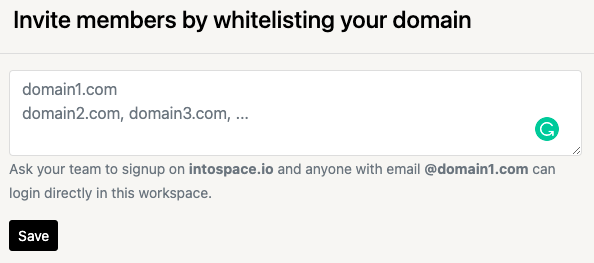 Note- You cannot whitelist public domains like Gmail, yahoo, outlook, etc. as they comprise the security of your workspace by letting anyone with that domain join it.
Purpose-
This feature saves time for the admin as he need not has to invite his team individually. In the future, all the users joining the company will have that domain and will be able to join this workspace directly.