How to make a user admin or vice versa
User roles in Channel are Admin and User.
Purpose
A User can use all the routine functionalities of the Channel. While the Admin can access the Workspace Settings and can perform other functions like-
1. add or remove users,
2. make other user Admin or Admin a user,
3. invite members,
4. make and remove default channels,
5. upgrade coupon codes
How it works
1. Goto the Crew Section. You can find it by-
a. Clicking on the Workspace dropdown on the top left, if you are part of a single workspace.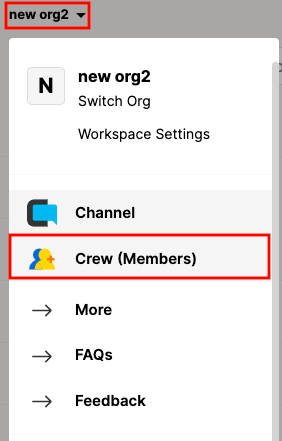 OR
b. Clicking on the product Icon from the left navigation above the Settings icon, if you are part of multiple workspaces.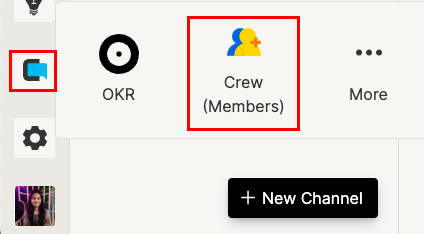 Select the Crew option and you will be redirected to the Crew Page.
2. In the "All section" search for the member name, whom you wish to change the role for. Click on the name of the member.

The profile of the member will open.

At the bottom of the page, you will see an option as User/Admin according to the current role of the user. Click on it to change.

The user's role will be changed.