How to find workspace setting and member settings
With this user can easily find the settings and update the same.

How it works -
If you are a member of multiple workspaces you can find the option at the bottom of the sidebar.
Just select the setting Icon to choose the workspace setting.

To select the Crew option, Just click on the product Icon. There you will see all the products and the Crew (Members) icon.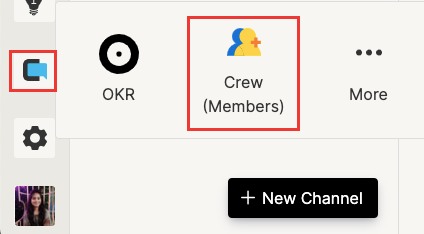 If you are a member of a single workspace just select these options from the workspace dropdown.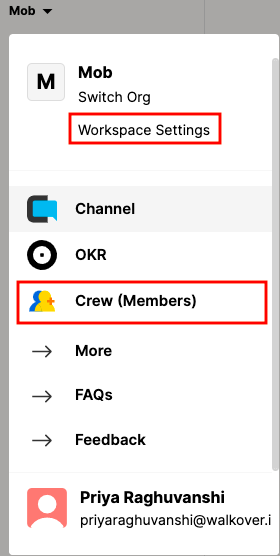 Choose the workspace setting to update all the basic details of your workspace.
Choose the Crew section to access all the details of members of your workspace and change settings like - User roles, invite people, create user groups, and activate/deactivate users.