How to control posting permissions in a channel
We provide the functionality of Announcement Channels where users can control posting activity in a channel. Only the admins of the workspace and the people you allow can message in that channel. Remember a new announcement channel can be created by admins only but an existing channel can be converted into one by the admin or the channel creator.

How it works
While creating a new channel
Enable the Make an Announcement Channel option while creating a new channel. Once you do, you will be able to see an option to Add More admins to that channel. These will be the users who will be allowed to post on that channel. You can add them by searching their name.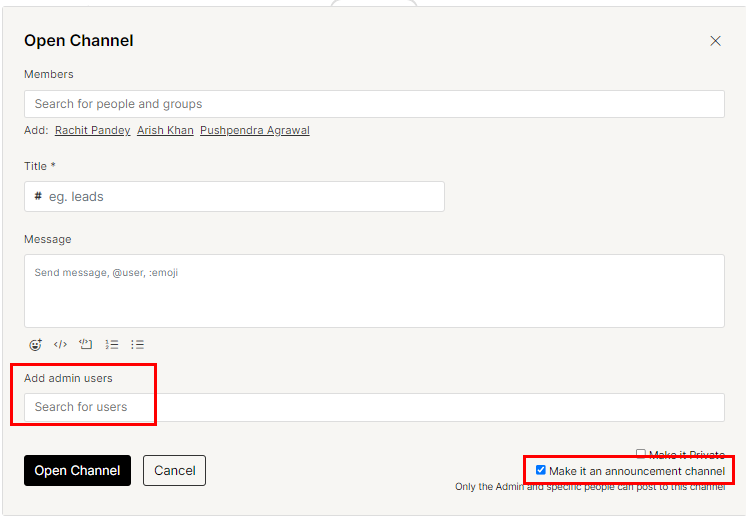 Convert existing channel into announcement-
Open the channel and select the Info icon from the top right corner, enable the Make it an announcement channel option, and update the channel.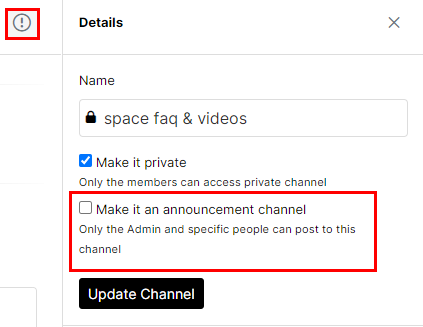 To give posting permissions to others, go to the members pannel from the right side or the header of the chat. Add members by searching their names and decide who can post by enabling the Can post option.

Once done, other users will see a Read-only option in place of the chat footer and will not be able to send messages to that particular channel. Though they can react, forward, pin, or create a thread on the messages.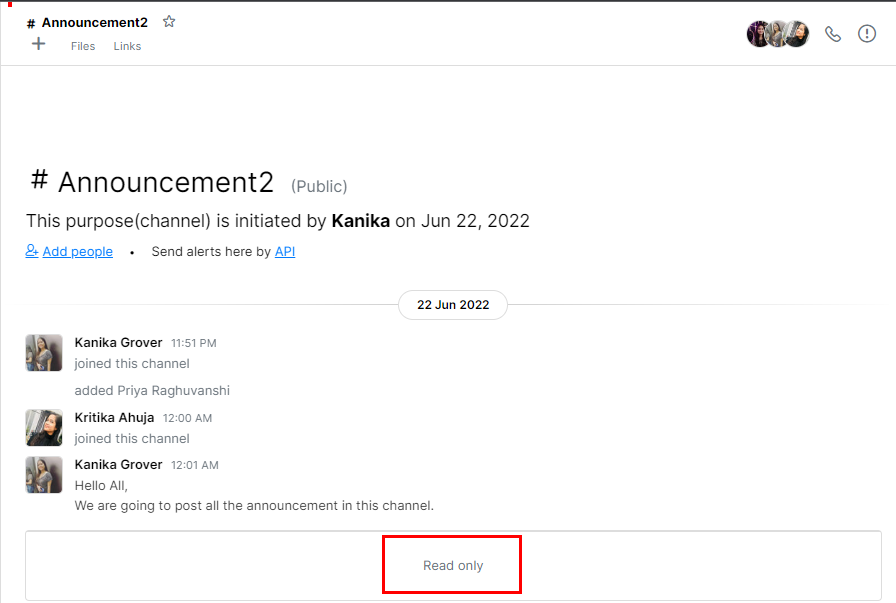 Refer to this video to see more in detail
Note- Announcement-type channels cannot be shared outside your workspace.
Purpose
Admin can decide who can post in a particular channel to stop unnecessary messages in that channel.
Benefit
You can keep a channel focused and stop unwanted messages in it. Admin can make sure that only the right people have the access to share information.