How to Add people in channel
Add people:
This feature lets you add people to a channel.
How it works:
You can add members while creating a channel. To add members afterward, go to the channel you want to add people to and click on the profiles icon. 

Search for the username of the member you want to add and click on add. To add multiple people, click on Add People option.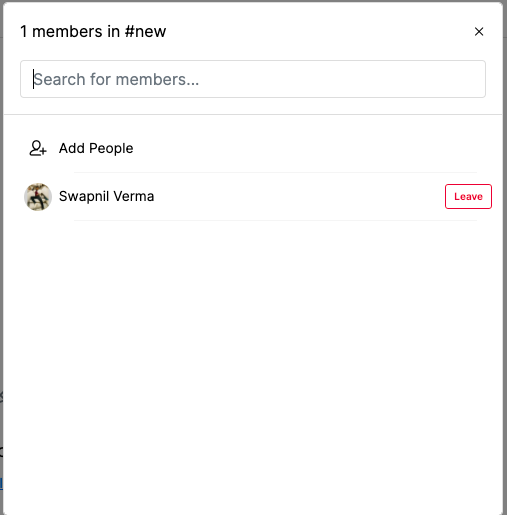 While adding members, it also shows suggestions as per your interactivity.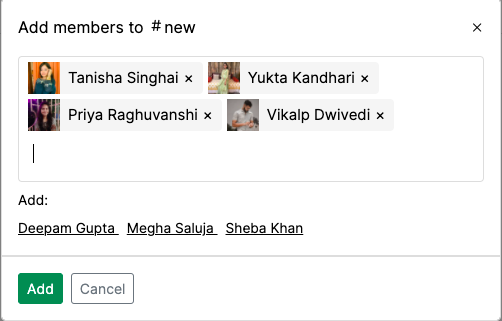 A message will be generated after the members have been added.

Purpose:
Adding members serves the purpose of adding concerned team members of a project to the dedicated channel. 
Benefit:
Members can be easily searched for and added to various channels. In case you are expanding your team for a particular project and want more members to work on the project, you can add the concerned members to the dedicated channel using this feature. In case reshuffling occurs and members are given new projects to work upon, you can remove the concerned members.
Did it help you?
How can we make it better?