How can we connect people of another workspace
This feature let you connect with people outside your company and have all conversations in one place.
How it works
Goto the Add people option at the start of the channel.
Invite people by their email to the channel in which you want to engage.


Click on Add.

The users will get an invitation mail accepting which will let them to the login page.
After logging in, they have to go to the invited channel name and choose the workspace they would want to add that channel , and click submit.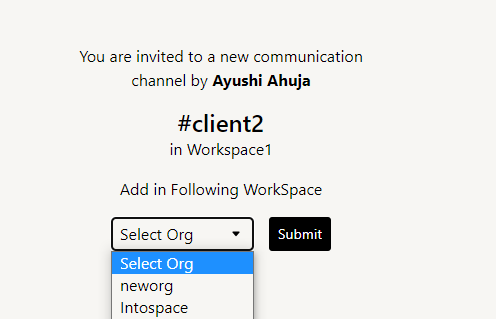 If they are its admin, the channel would be added to the workspace and they will be directed inside it. They would see the channel in the sidebar.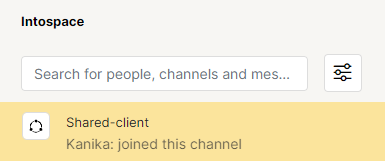 If they are not its admin, a request would be sent to the admin of that workspace via bot and on mail to add that channel. Once approved, the invited user will be notified by a bot and will see the channel in the sidebar.



Remember -
The user would just be part of a single channel in your workspace and will not be a member of your workspace. But they should be using Channel in a different workspace.

Purpose and benefit -

With a shared channel, you can communicate with people outside your organization on Channel and collaborate with them seamlessly.