How admin can disable DM options for users
This feature let the Admin of the workspace to disable direct message options for users and lets them communicate only within channels.
How it works
Select the workspace settings option from
the Workspace dropdown on the top left, if you are part of a single workspace.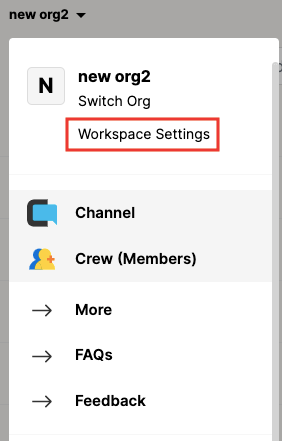 OR
from the bottom of the left navigation above your profile icon, if you are part of multiple workspaces.

You will be redirected to the Workspace Settings page.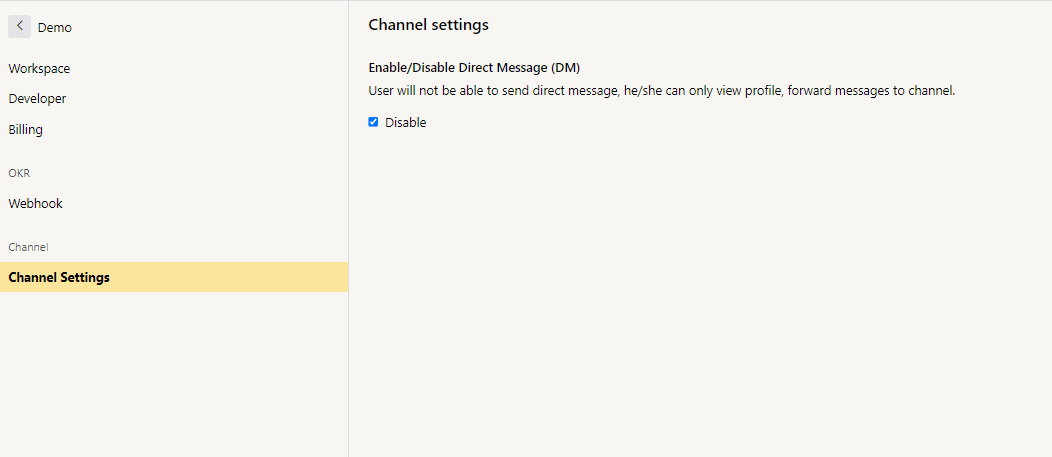 Go to the channel settings section, and you will see an option to disable DM. Enable that option, and then only the admin will be able to send direct messages.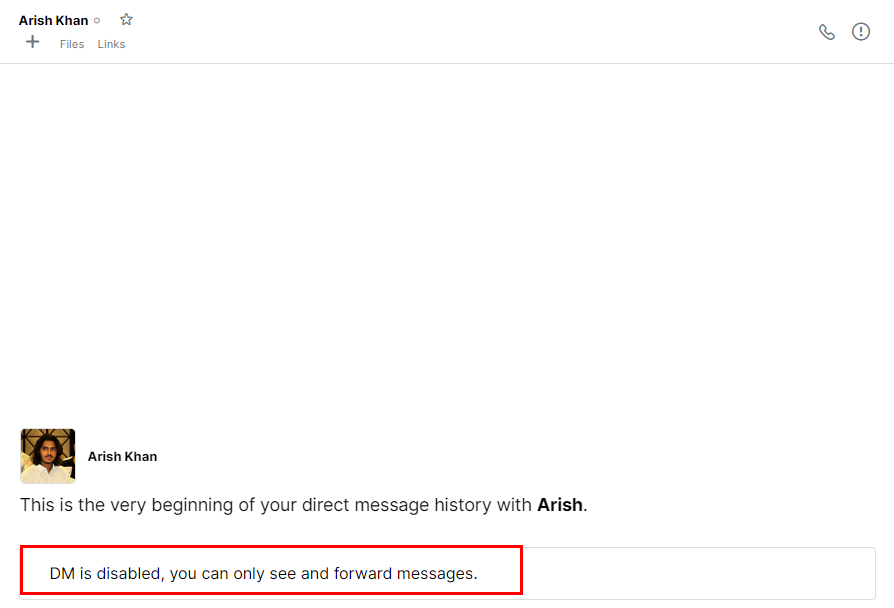 Users can only create channels and threads, view other user profiles, and forward messages to any channel.
Purpose and benefit

Admin can get complete control over the workspace, this feature will prevent users to not communicating via direct messages.