Channel provides you with the directory of your team. That implies you or anybody in your team will have the contact information of all the employees working in the organization.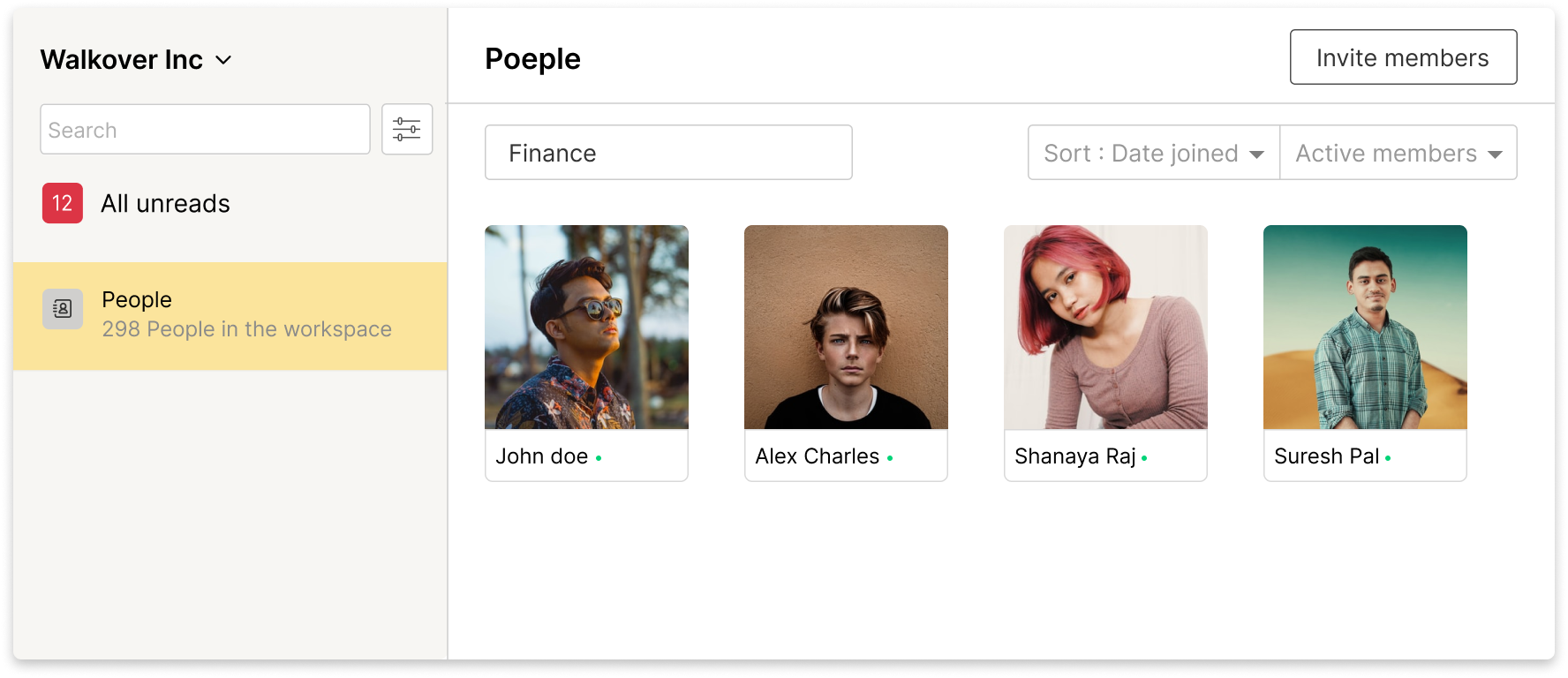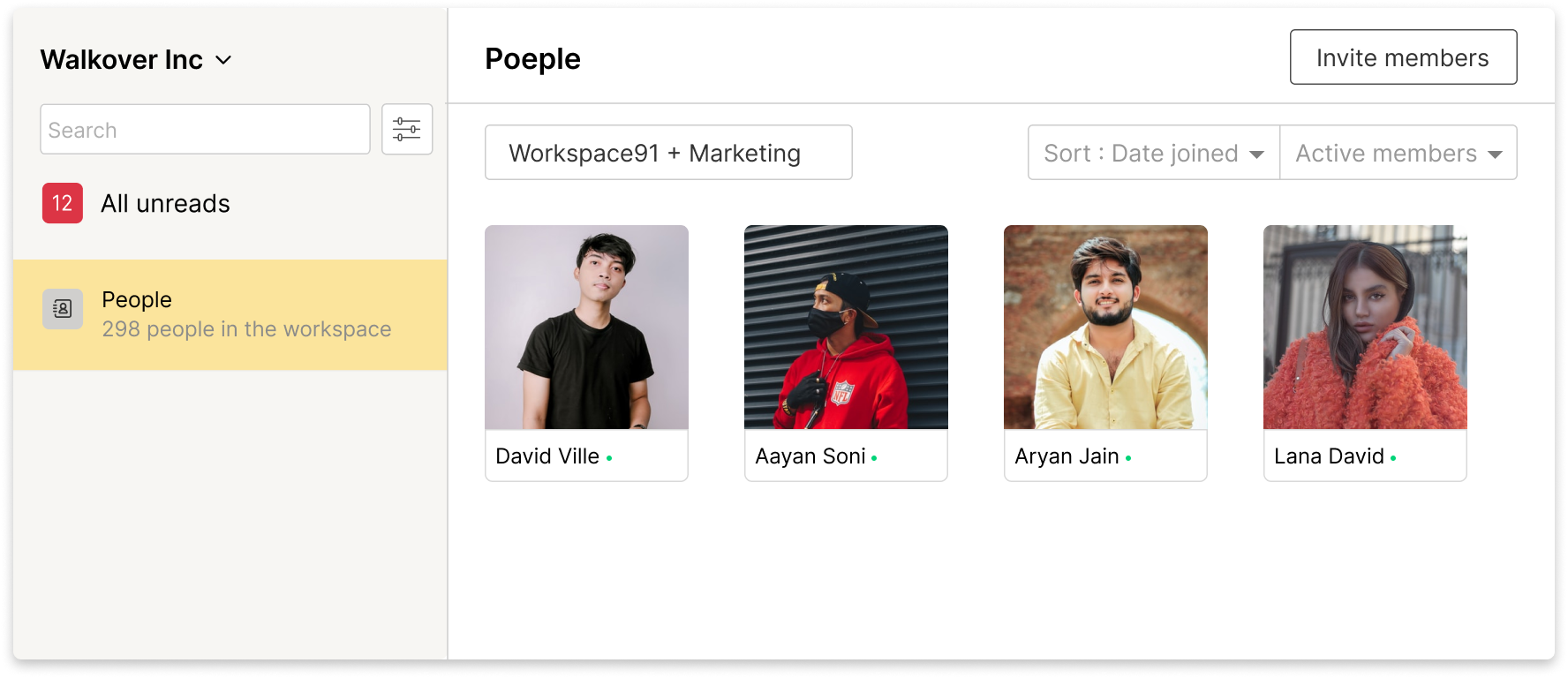 By having access to everyone's contact information one can initiate conversations quickly. These not only include the email or the contact number but can be any details you would like your team to share with everyone like department, files shared by an individual, pinned files, etc.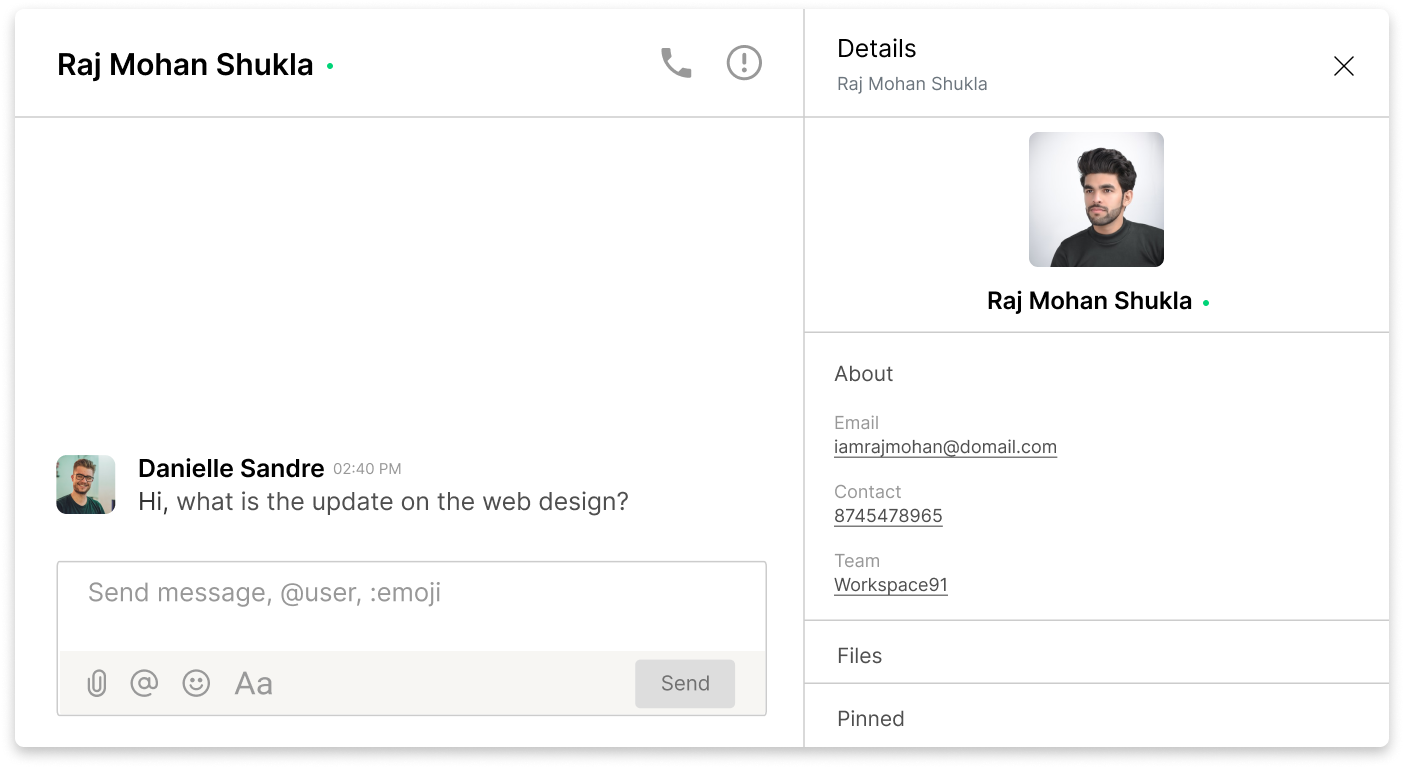 Why is it essential for a company?
Easy initiation of conversation: Access to other employees' details helps in overcoming the hurdle of getting the contact info for starting a conversation. It will give each of your employees the granted opportunity to initiate a talk with anyone around.


No need to answer irrelevant questions: Avoids the situation of answering questions like "Why do you need the contact info" or "What's the matter" type of questions from the person you wish to take the information from.


The creation of groups becomes quite easy: Click on +New Channel -> Search for people to be added by typing in a name-> Add the Title (group name). And it's DONE.


Save time and effort: No need to save the contact information of anyone, the access is just a click away. Ultimately saves time and provides space to talk with the other person.
No limitation to the number of people to be added to a group as against Whatsapp


Quick find-outs: The executives or top-level management or the team lead can find out the new joiners in no time, possible with the help of the sorting feature available in the directory.
Did it help you?
How can we make it better?