This feature let you help to easily give feedback about channel and solve your queries with the help of detailed FAQs about every feature.
How it works-
Just click on the icon from the sidebar, if you are a part of multiple workspace.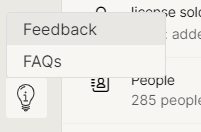 Select these option from workspace dropdown if you are a part of the single workspace.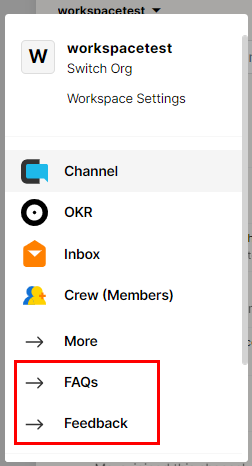 Select the section you want to access.
Click on feedback section to provide your feedback, once you click you can suggest a change in this dialogue box, click on submit.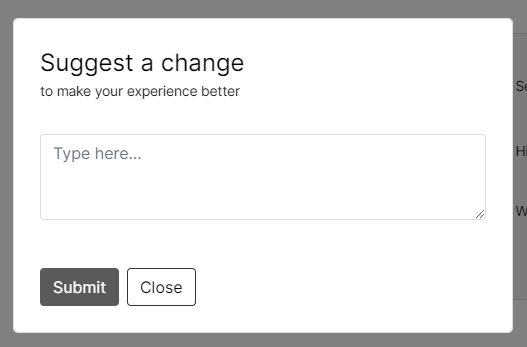 And if you have any doubts or you want to know anything about a specific feature click on the FAQs section. You will get redirected to the page from where you can access the FAQs.
Purpose
You can have access to all the FAQs and give your feedback, suggest changes and request any feature easily.
Benefit
All the doubts and queries about every feature can be easily solved by getting access to FAQs and sharing feedback will help users to let us know their requirements and use case.