How to see all the channels of workspace
This feature let you explore all the channels of your workspace
How it works
Click on the channel section from the sidebar.
You can search the name of the channel from the search bar.

These sections provide a better view of all the channels


My recently closed - This section will help you see all the channels which you can recently close.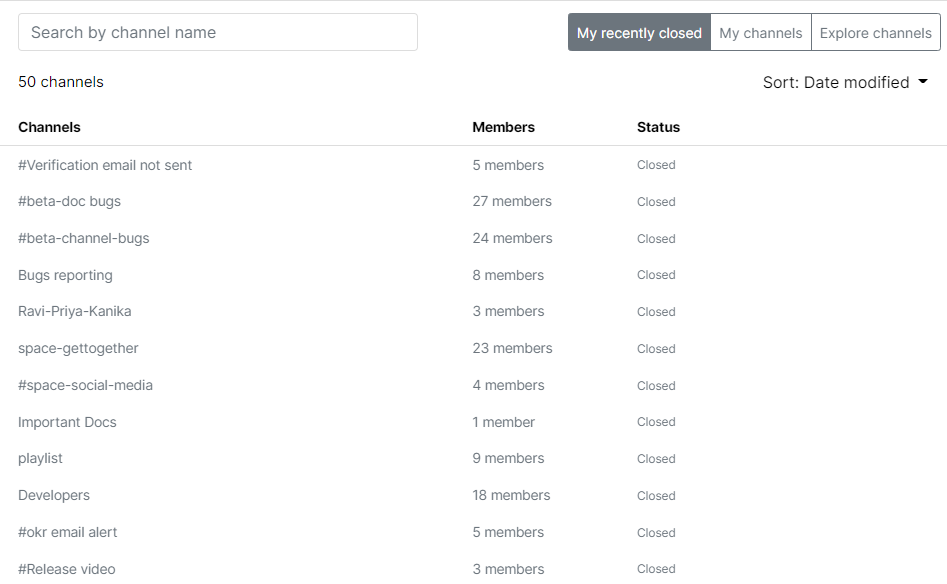 My channels - In this section you can see all the channels which you are already a part of.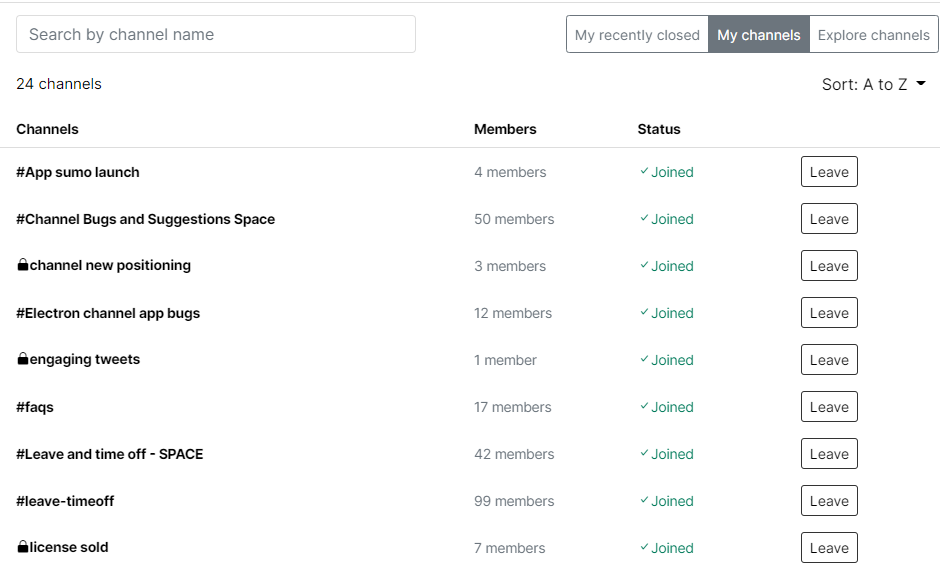 Explore channels - From this section you can explore all the channels of your workspace.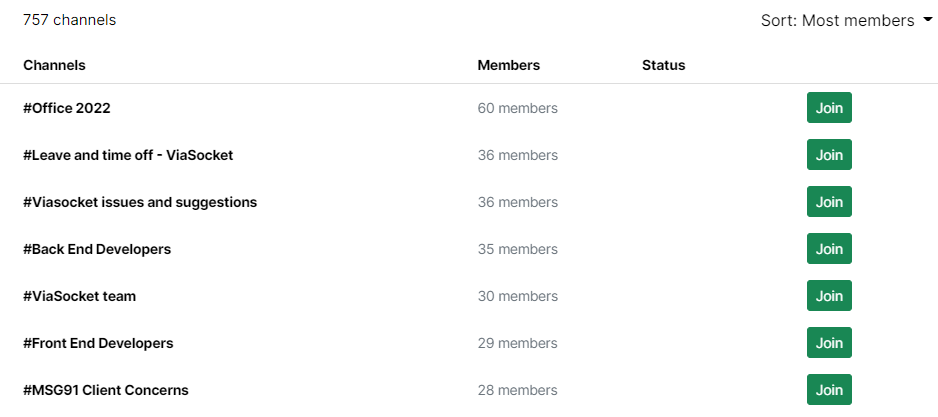 You can also sort channel with the given filters for better view -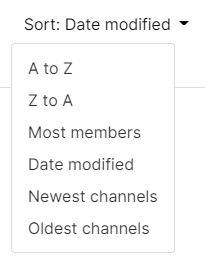 Purpose and benefit- A user can get an easy access to all the channels with detailed overview. Not only this but you can also join any public channel directly from here.