Edit objective
Edit Objectives:
This feature lets you edit an already created objective.
How it works:
Go to the objective you want to edit and click on

the Edit option, and edit the required details from the Objective detail box and click update.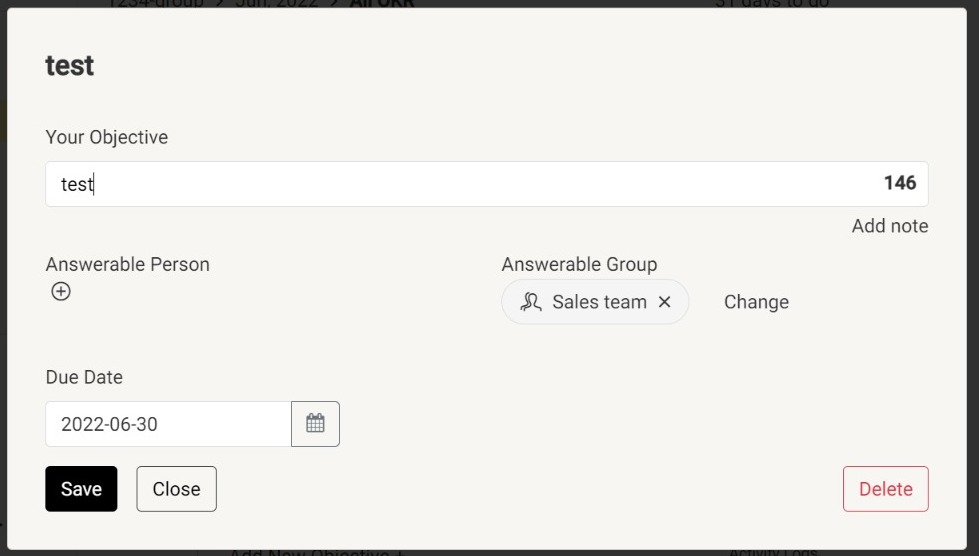 Now you can also edit the answerable person as well as the answerable group of a particular objective just by clicking on answerable person or group and select from the search list.
Purpose:
The editing objective serves the purpose of making the required changes with one click in the already set objectives. and if you want to assign a objective to a different person or group it will help you
Benefit:
There might be tiniest of the changes in the objectives, and by editing them according to the need, you will be closer to your goal.
Did it help you?
How can we make it better?