We all are humans and by nature, we tend to make mistakes and realize it a bit later (little humor). At this realization stage, we wish to either edit or just want to vanish a particular saying or message. Though it's not possible to delete the words spoken in a face-to-face conversation but definitely possible to change or modify the messages in a platform-to-platform conversation or in simple words, online or texting mode of communication.
With Channel, one can easily edit and delete messages at their convenience without any time constraints to do so. This means you can modify or delete the message after a minute, an hour, or a day.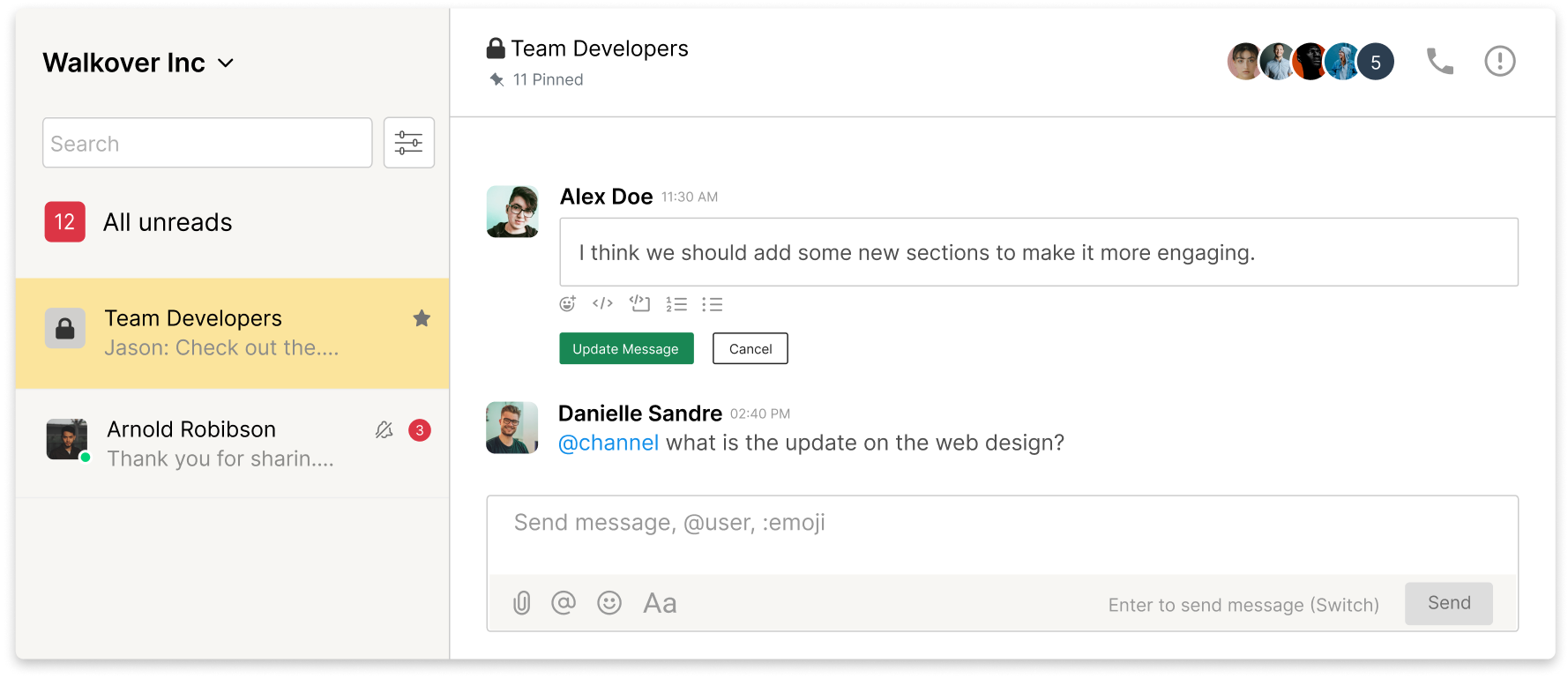 If the last message in the chat is sent by you, there is a shortcut to edit it. Just press the Up key and the message will be visible in edit mode. After sending the message after editing, the recipient would be able to see it with "edited" text appended after it in the chat.