Delete:
This feature lets you delete an Objective/Key result.
How it works:
Step 1- Hover the cursor over the title of OKR

Step 2- Find and click the edit button

and a new window will open up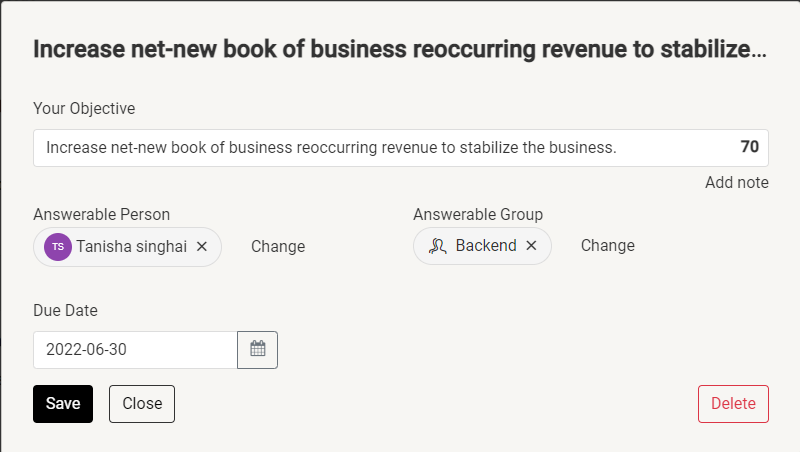 Step 3- Click "Delete" and the OKR will be deleted
Purpose:
It serves the purpose of deleting the Objective/Key result once completed or for any other purpose.
Benefit:
Deleting OKRs help you keep only those OKRs on which you are currently working and clears out any confusion.