Not all the messages are meant to be notified to everyone in the channel. Channel offers an awesome feature to mention an individual or a group or everyone as per the need and only the mentioned people will be notified.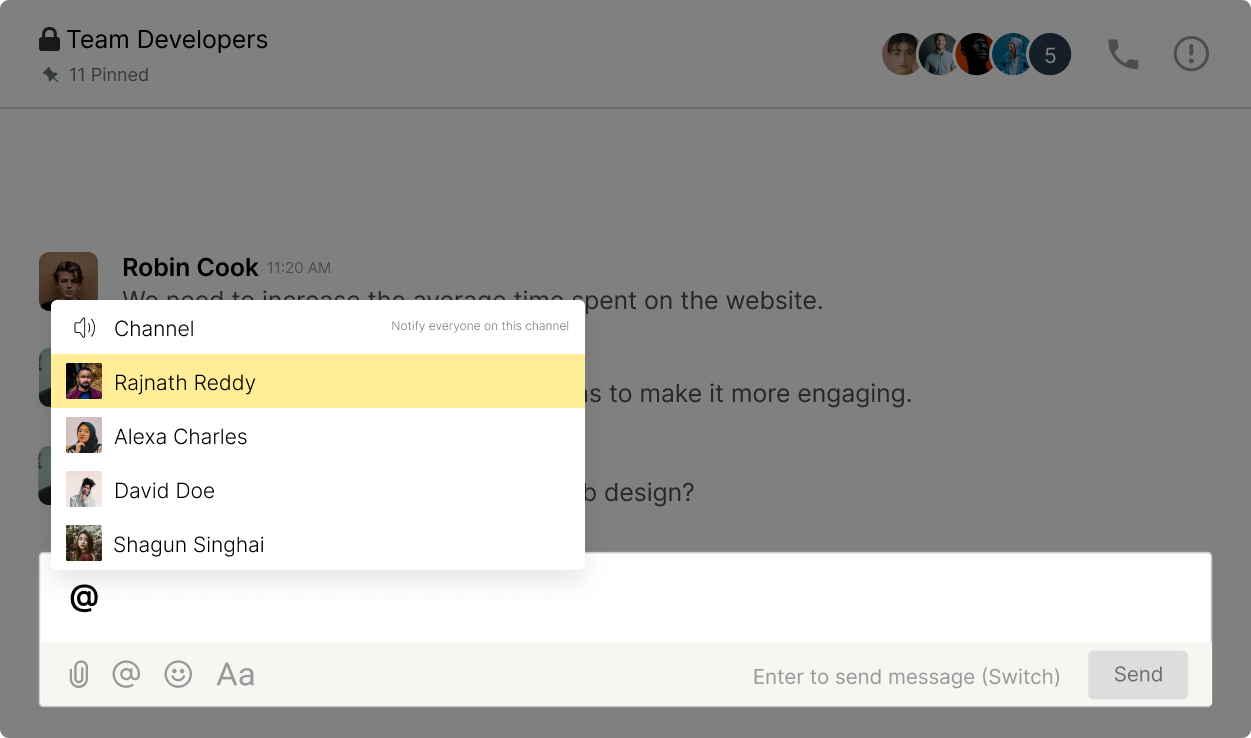 In other words, the Tagging option helps the sender to tag anyone or multiple people in the group and delegate the task then and there. The other person will receive notification and henceforth will not miss any assigned task.
This feature of appropriate informing keeps others in the group focused on the task they are performing while not being totally excluded from the conversation taking place.
This is important because being a part of a team or group, they have the right to know what's going on, keeping Transparency intact.
Did it help you?
How can we make it better?