This feature gives a visual overview of all your OKRs progress in the quarter for each product.
How it works
> Navigate to the dashboard option from the sidebar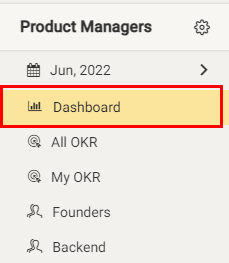 > Once you select you will be able to see the progress in the form of Graph for all the OKRs assigned to your groups/teams of that product.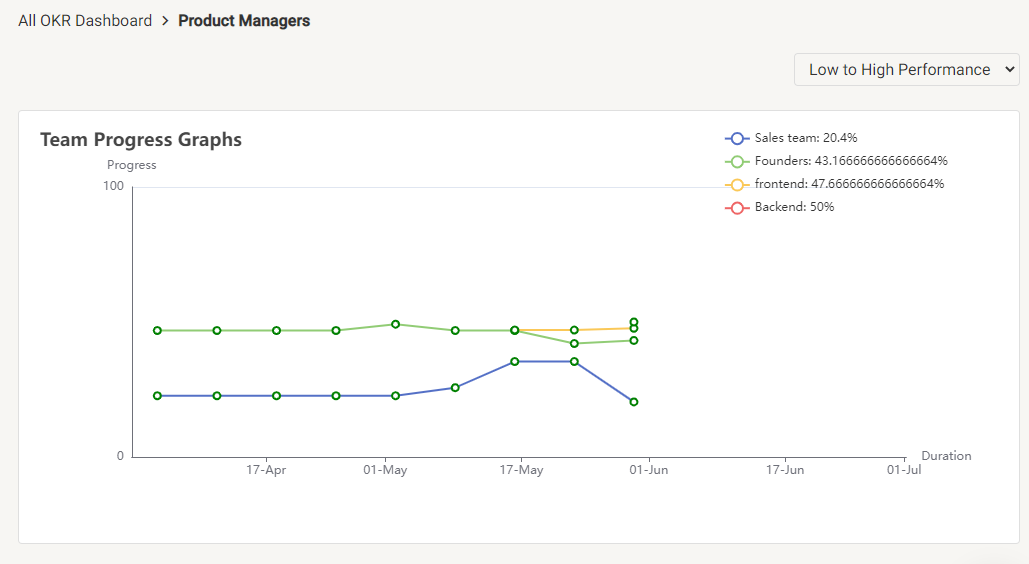 Here you can sort your performance from low to high or high to low as per your preference.

This graph will provide you the details of average growth of your key results as per the check-ins performed by your team. Where you can see the date of check-ins.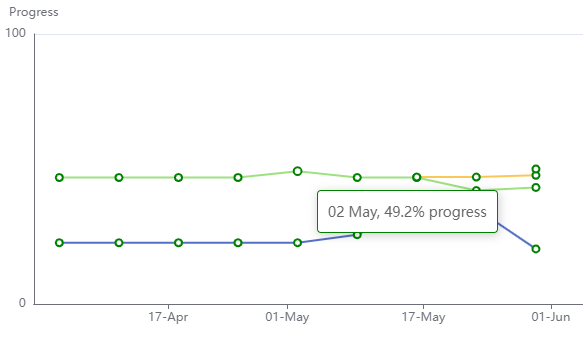 > If you want to view the details of the selected products only, you can disable the view from the top right, just click on the product name to enable/disable the view.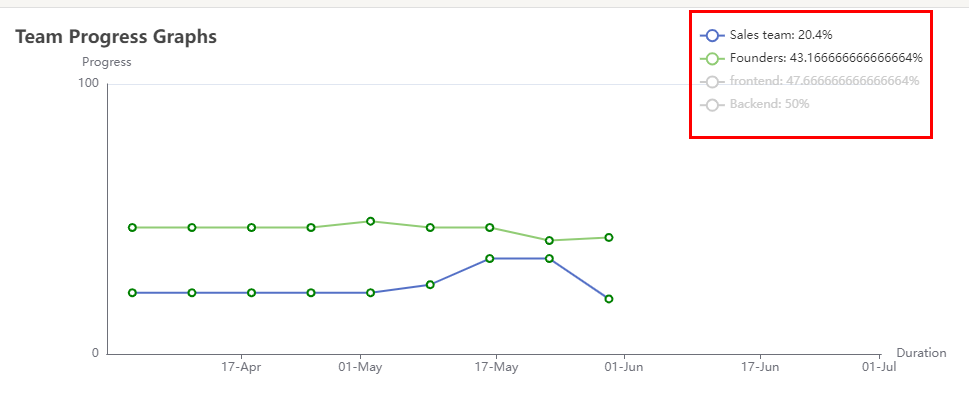 P.S. - In this line chart you can identify your progress with the slope.
Purpose and benefit
Dashboard provides you the view which contains visualization view of your progress in form of line charts. This charts helps to instantly understand the progress of your teams.
The dashboard view is a good reference to get a quick pulse on how the project is progressing and how your teams are performing.