Every channel is created with a different purpose. It might be for carrying on discussions or for sharing information or announcements. It might be open so that anyone can join it or closed involving only certain members.
In Channel, you can keep channels-
Public- All the members of the workspace will be able to find it in the search results or in the Channels section and can see its messages and join it.
Private- Only the members added to the channel will be able to find it and access it.
We have a #General channel already created for you when a workspace is created, which automatically adds all the members of your workspace. You can create more channels like this (Default Channels) too.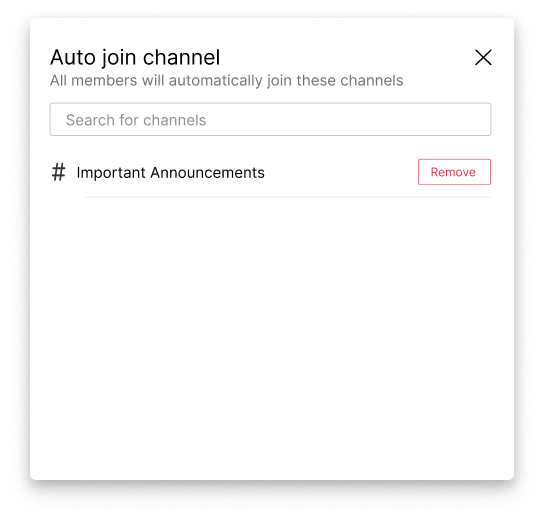 Sometimes, only keeping channels private is not a solution as they also require restrictions on permissions. For that, we have Announcement Channels where you can control posting and other functionalities to keep them attentive.
Channels are also created for a specific time span. To keep your workspace chaos free it is necessary to close the channels whose purpose is fulfilled. But being in a busy schedule, it is often missed and so we offer the following options for channels to save your effort:
Auto close- closed automatically if inactive for a certain period of time
Never close- as said (Coming soon)
Uncertain- for you to close when required.