Add new Product and changing Product Details
After creating a workspace, the admin needs to create products and add members to them so that they can create their OKRs in them. There can be a single product for all the company OKRs created in a hierarchy or there can be different products for different teams/departments.
Note: You require admin access to add a new product.
How it works
Select the +New product option from your sidebar.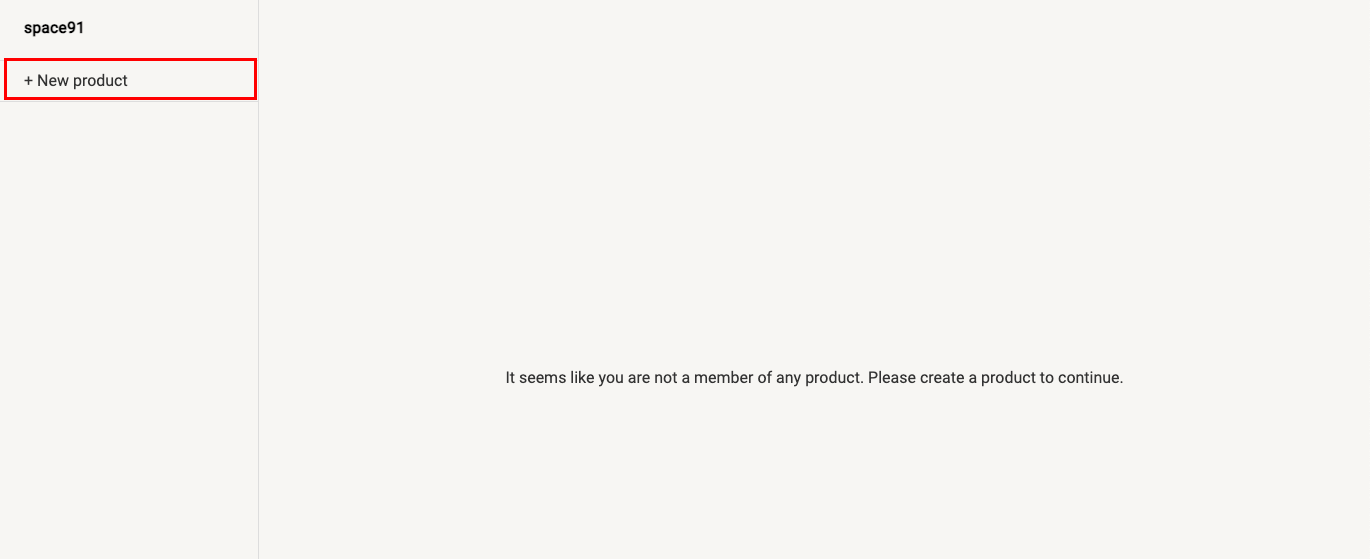 A new window will appear - Type the name of your product, the purpose of creating it, and the Quarter Details. You can only select the due date of OKRs as per the quarter timeline of the product. For example, if you choose monthly, you can't set a due date for February for an OKR created in January. Then, click on the save option below.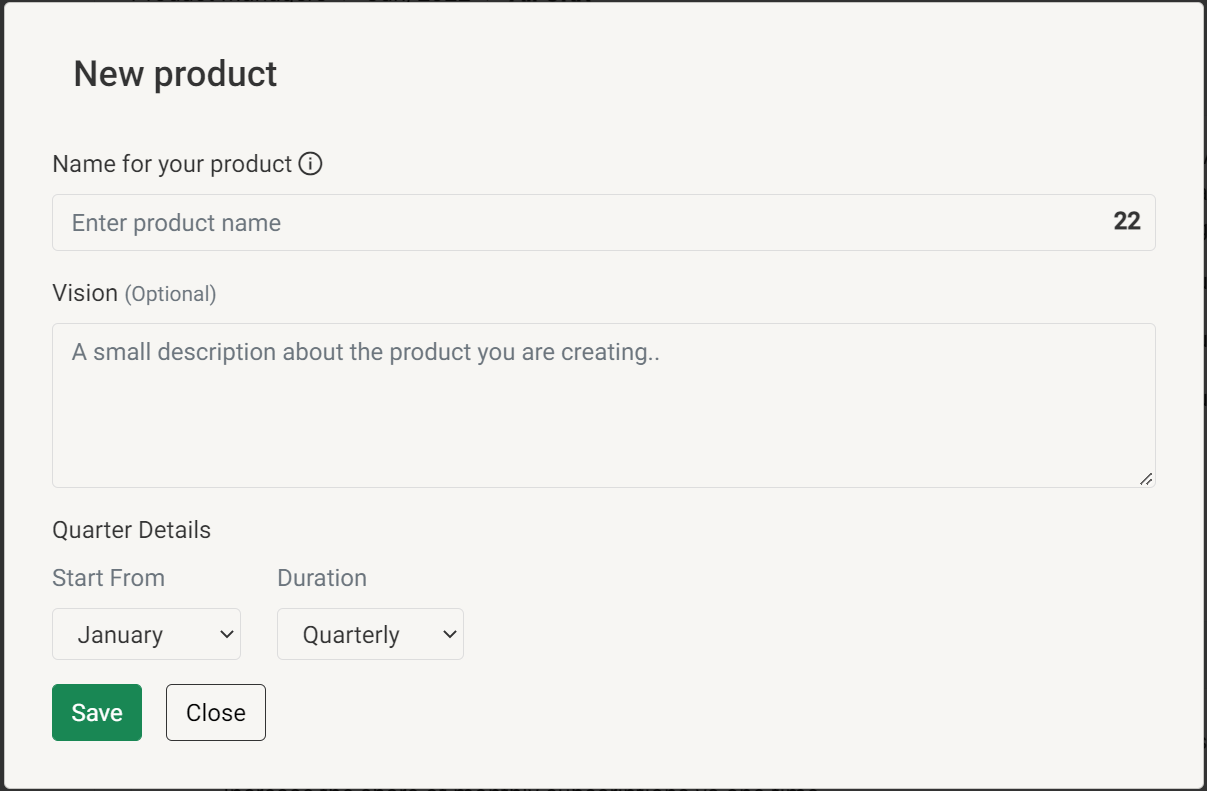 Your product will be created and you will be able to see that in your sidebar. Select the setting icon on the right of the product name to add members and the pen icon to edit the product details.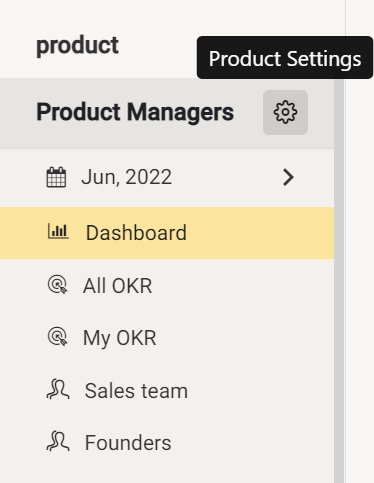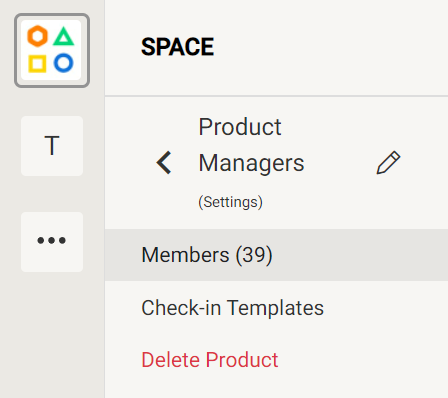 Members can be added by searching their names.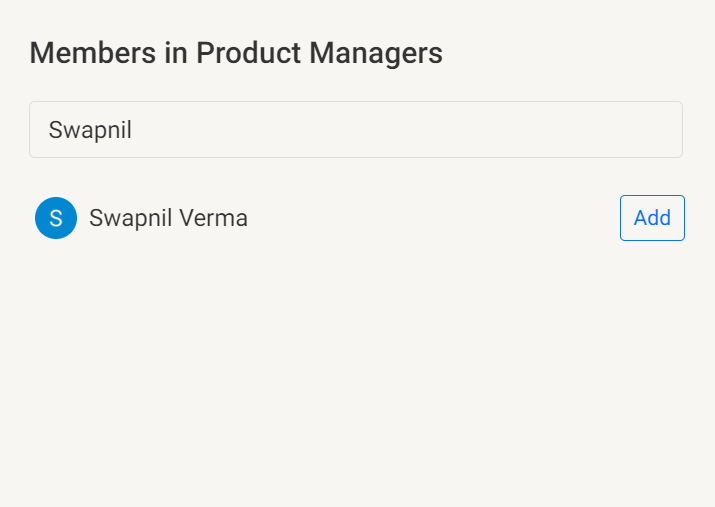 Clicking on the "Pen Icon" will open the product details box from where you can edit the product details.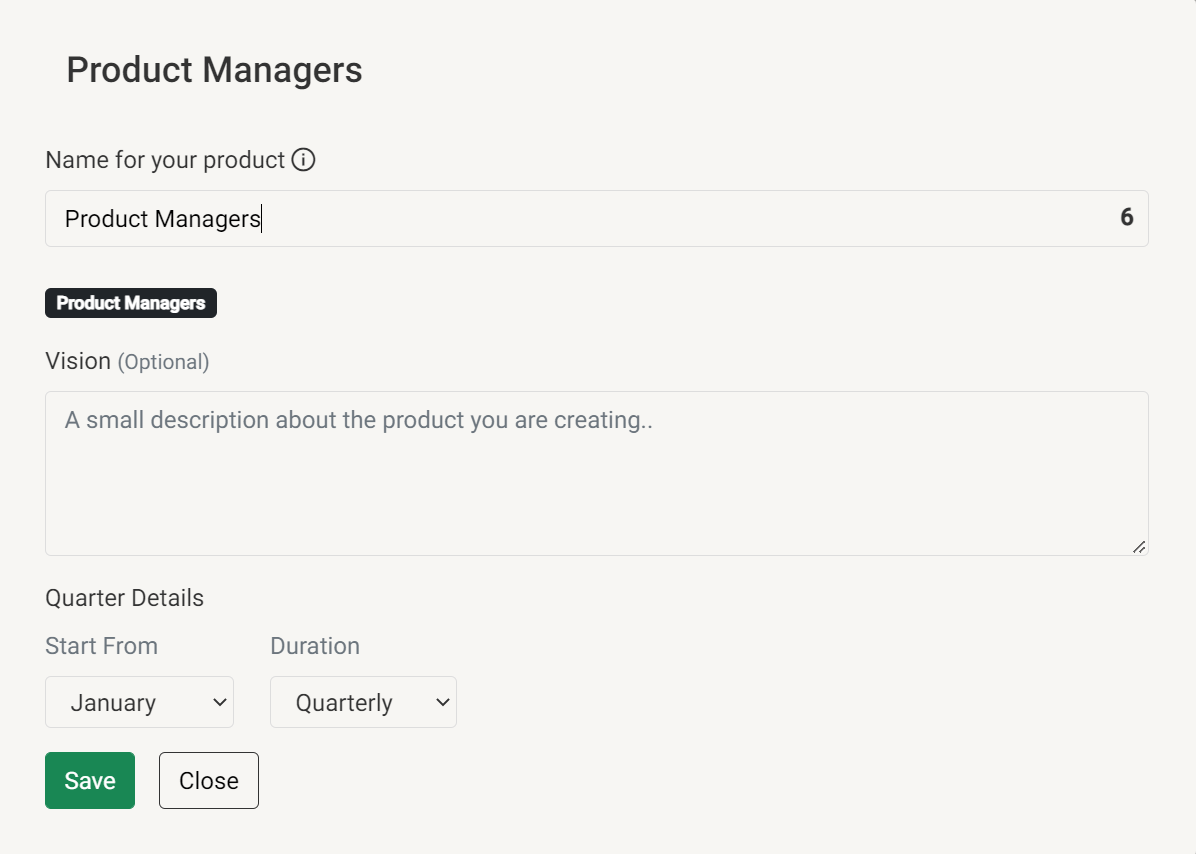 Note: Quarter Details can not be edited for a product, and you have to create a new product if you want to change quarter details