Channel is the most convenient and easy-to-understand platform for all your communications and notifications. It gives your team an official place to share all their learnings & experiences, offer help to fellow colleagues and thereby stay motivated, and learn from others' experiences as well. It brings a culture of continuous learning and contribution from your employees.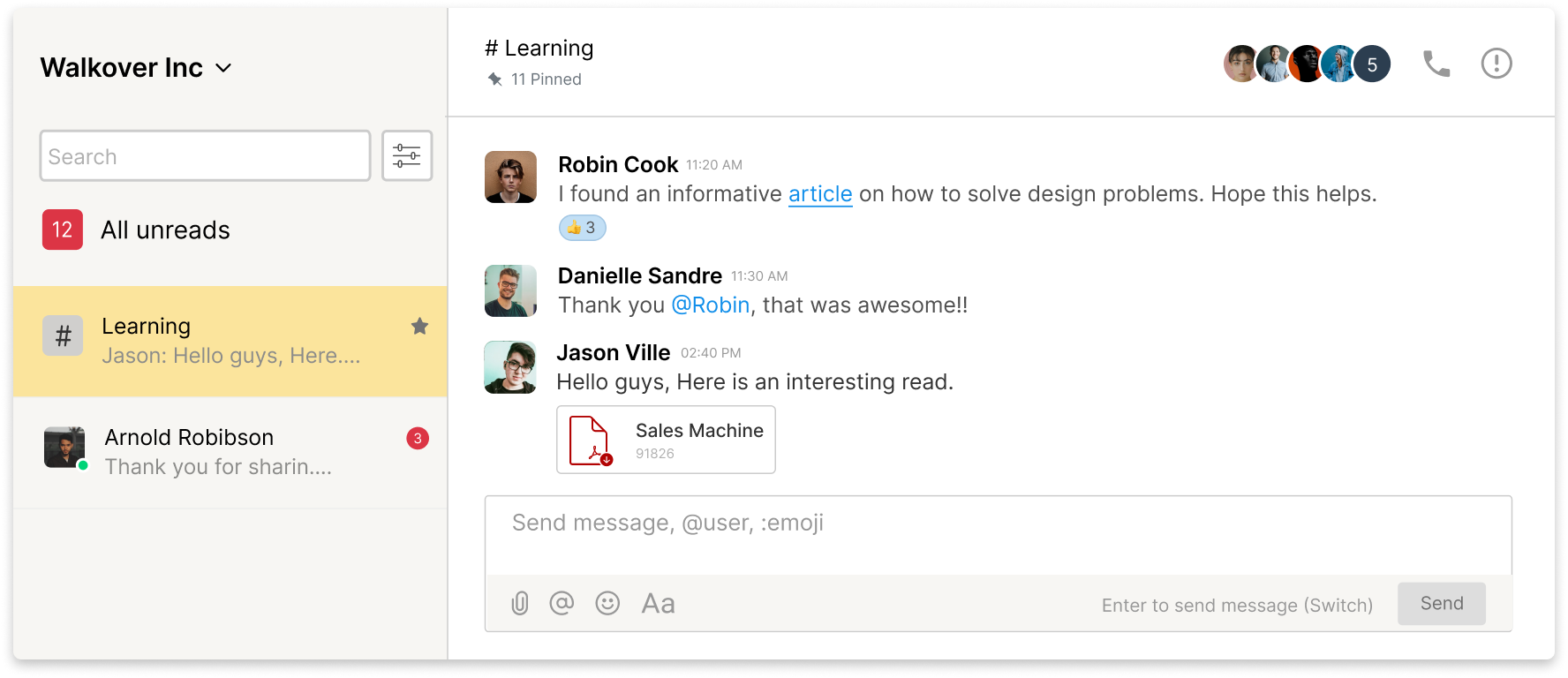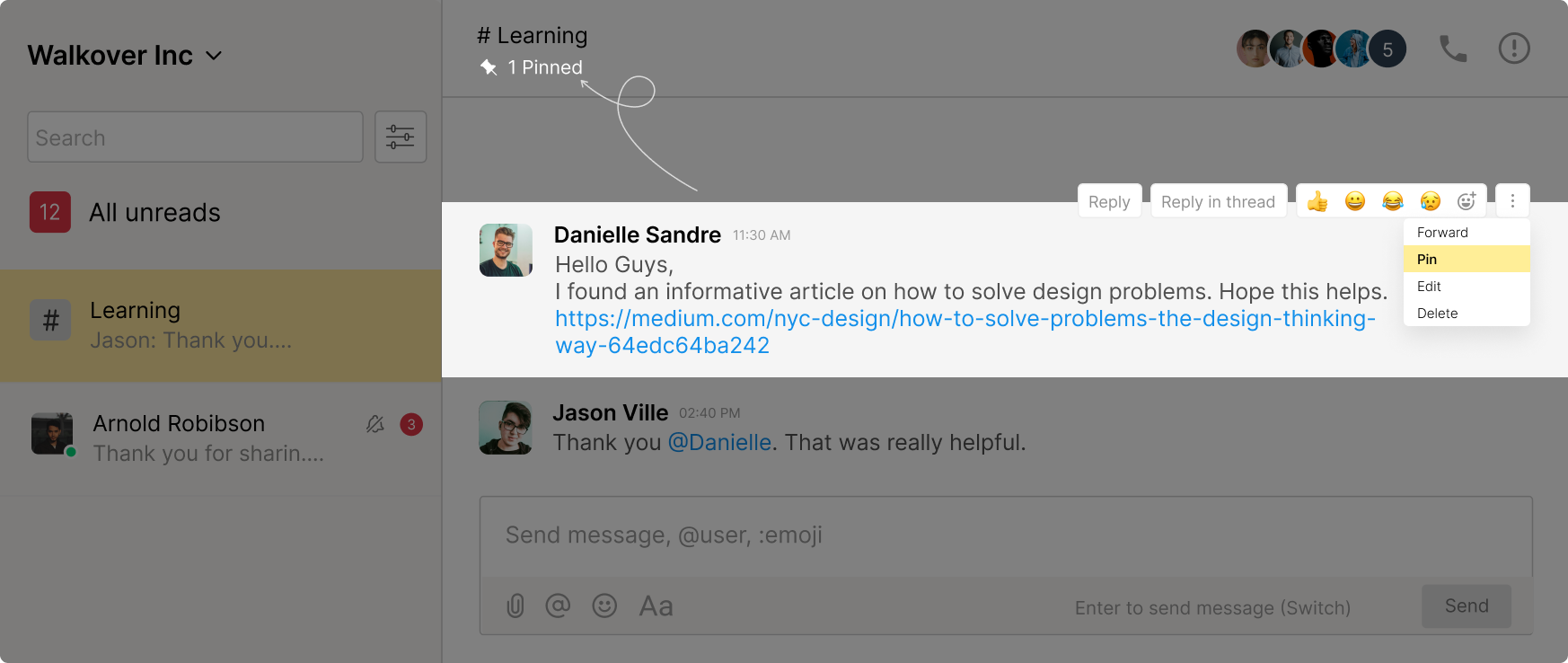 What all does it offer?
All important official conversations can happen here without any fear of being leaked or discrepant as the platform is designed so as to keep conversations safe and secure.


Multiple groups with multiple members for multiple purposes can be created with ease and in no time.


Important messages can be pinned so that they don't slip out of hand and get communicated to everyone.


The group can be made public or private depending on the information shared.


Reactions and Emojis are amazing features that make a conversation more interesting and make most people engage in it more than any normal one.


There is an easy search option as well as an audio message facility to make communication more efficient.


Files can be shared to support the information that the members can view anytime later as per their convenience.
Did it help you?
How can we make it better?